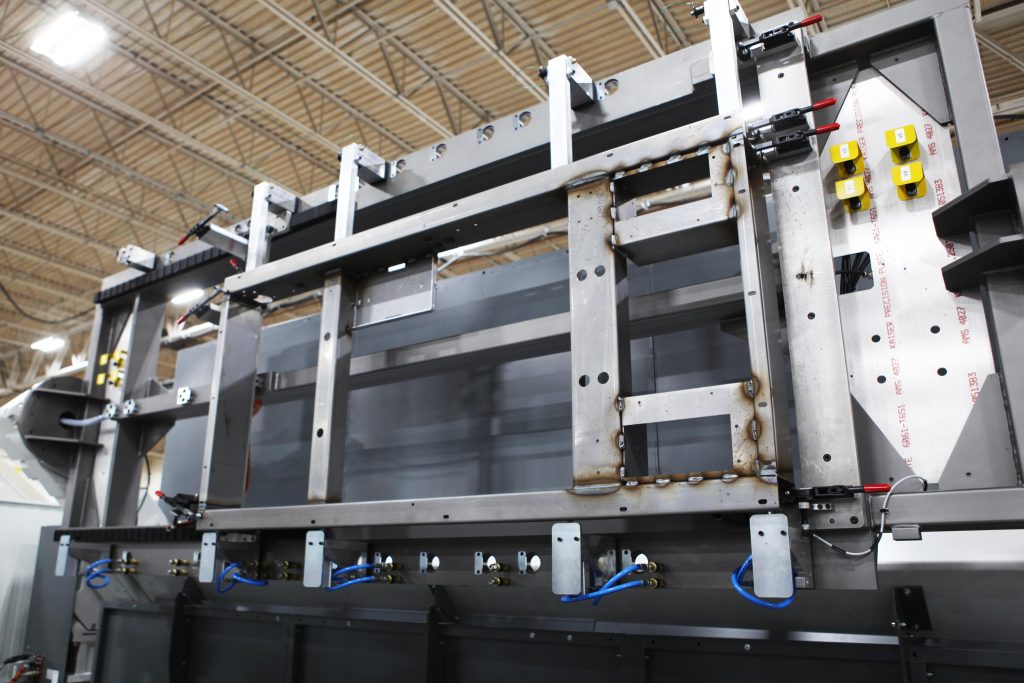 MWES provided a Standard Ferris Wheel Welding Cell to our customer, for the final welding of generator base frames. This system included (1) robot and (1) 2-sided, interchanging, welding positioner, as well as custom designed fixturing. 
Our client required a solution that would enable improved cycle times and throughput without the need for more welders.
Providing an automated robotic solution allowed for the operator to tack together their parts on the positioner, as well as have them fully welded by the robot.
The sequence of operation included the following:
The operator scans the barcode on the Computer Monitor which signals to the robot which program to call for the next frame to be welded.
The operator loads a frame into the operator side of the Ferris wheel positioner located in the weld cell, if a tooling change is required the operator would change the tooling to the corresponding needed setup.
The operator tacks members as needed and retracts clamps as required
The operator verifies correct loading and leaves the station
The operator presses the cycle start, acknowledging the completed loading of the station and that the system is ready for the automatic cycle. While there are light curtains and a scanner in the operator load station it is ultimately the operator's responsibility to ensure there are no persons or obstruction in the station which could inhibit the automatic cycle of the system.
When the system is available the Ferris wheel positioner will index the loaded part into the weld station, the index takes less than 4 seconds. The weld cycle begins.
The welding robot begin welding the frame; the positioner will rotate the frame for accessibility to the bottom side as needed.
Once the index is complete the operator will enter the load area and repeat the loading/tacking process for the next frame.
Upon completing the weld cycle the weld robot will retract away from the welded frame.
The Ferris wheel positioner will index the loaded part into the weld station, while simultaneously indexing the welded part out of the weld station.
The robot will begin welding the next part.
Simultaneously the operator will unload the welded part and will load/tack the next part as needed.
The final robotic welding cell that was provided to the customer had the following benefits:
Reduced rework
Increased production throughput
Decreased injury to the operators
Welding quality is extremely consistent and reliable
Contact us to learn about how Midwest Engineered Systems can automate even your most complex and challenging operations today.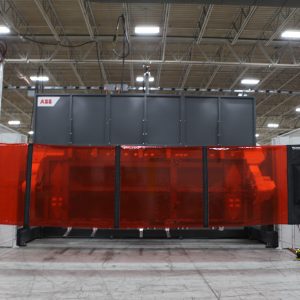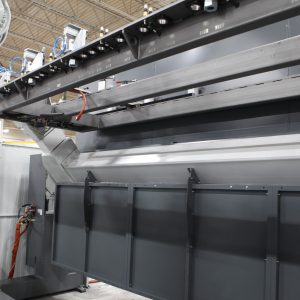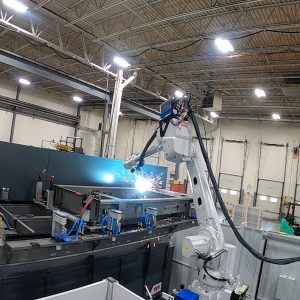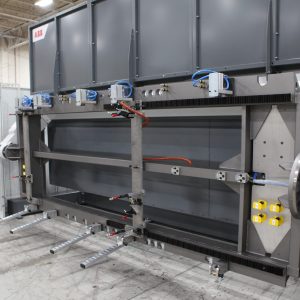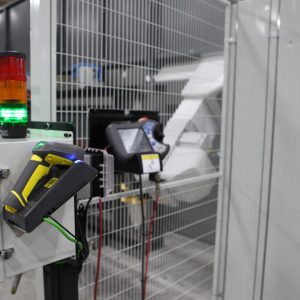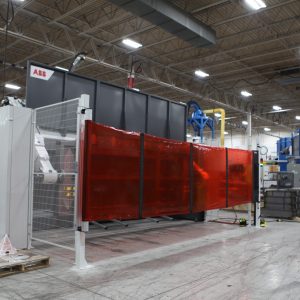 Fortune 1000 American manufacturer of backup power generation products.