INNOVATION THROUGH AUTOMATION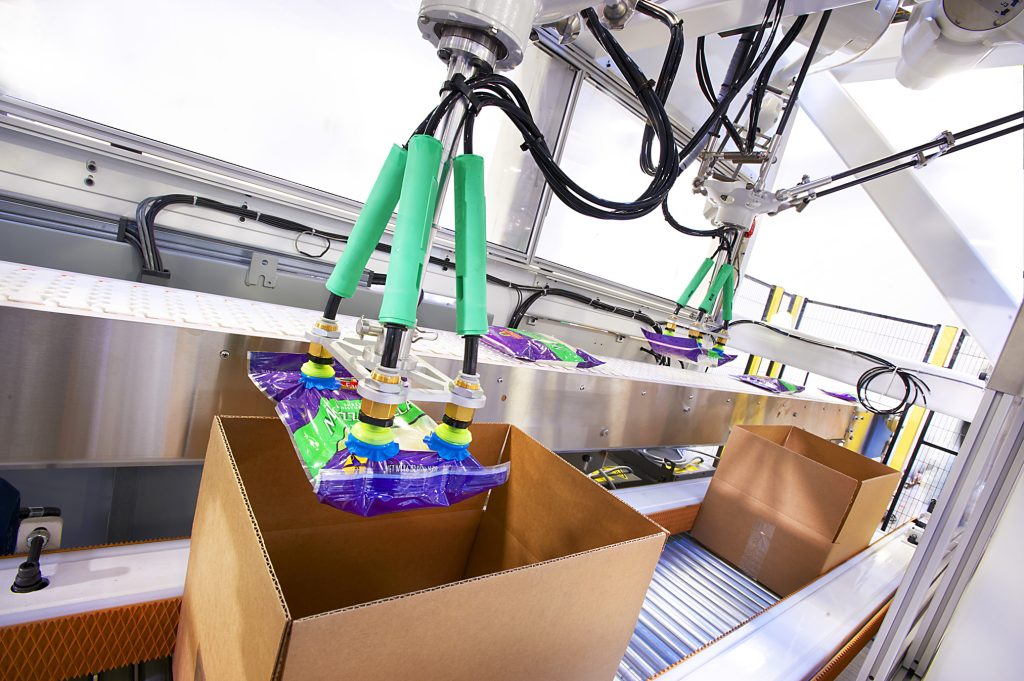 About Robotic Picking and Packaging Systems
Speed and consistency are key to successful consumer packaged goods product production. Both of these metrics have everything to do with how difficult it is to find and retain a quality workforce that can keep up with the increasing production speeds that automated food processing machines can achieve.
Until now, robotic systems weren't the best choice for filling these needs due to food product bag packaging's inconsistent shapes and orientation. That all changes with MWES's blend of best-in-class robotic vision systems and high-speed, pick-place robotics. Now, these systems can nearly flawlessly package between 120-160 packages per minute.
Dynamic Robot Vision Picking
Dynamic robotic vision picking can be implemented using conveyor belts and vision systems. Parts pass through scanners and are presented to the robot without human interference. 3D vision systems locate the parts on a moving surface and direct the robot for proper gripping and positioning.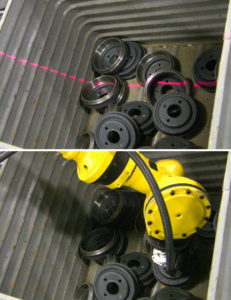 Dynamic vision picking can bring about the following production line improvements:
Improved Ergonomics
Reduce Loss time due to injury
Less than a 2-year return-on-investment (ROI)
Remove staff from the dangerous work environment
Increase work productivity and quality
Benefits of Robotic Picking and Packaging in Manufacturing
Minimal Human Operation
Since AGVs always follow their guide paths and will stop if they encounter an obstacle, the safety of the surrounding areas and personnel increases.
Decreased Work-Related Injuries
The accountability and safety of the AVGs are some of the most important benefits in manufacturing processes.
Production Line Efficiencies
The upfront cost of designing and installing an automatic guided system varies from one application to another, but over time, automated guided vehicles will prove to add efficiency and save on labor costs.
High Return on Investment
Once a product is onboard an AGV, it can be more efficiently tracked, minimizing lost and misplaced products.
Building the future of manufacturing, together