Automated 3-piece Pipe Weld Cell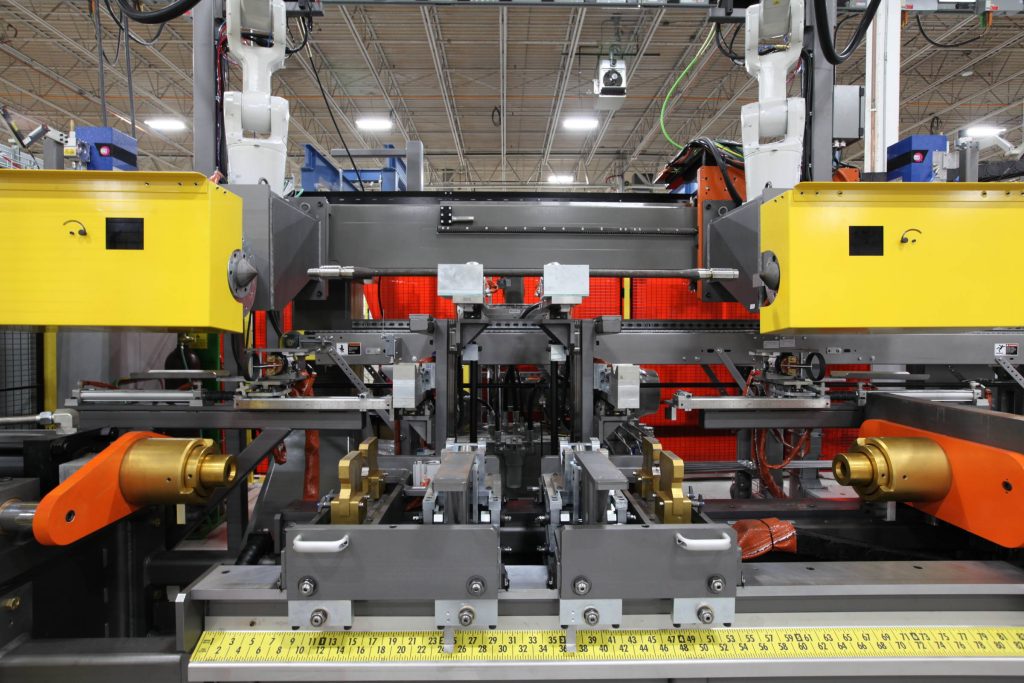 Our customer wanted to utilize robotic automation to free them from the uncertainty of consistently having enough skilled workers on their staff, in order to keep their welding throughput moving forward.
Robotically automating a welding process has a great return on investment (ROI). Eliminating the need to staff skilled labor to accomplish complicated welding tasks, this firm chose to move to robotic automation for their 3-piece pipe welding. 
MWES designed and built a weld cell that would allow for minimal manual intervention during the process, aside from some changeover for the different diameters. The pipes would be loaded into an unscrambler and the operator would input the product information into the system and the pipe would be loaded into the press station. A 150,000 lb. custom hydraulic press will press threaded ends into each end of the pipe. The pipe would automatically be moved to an induction preheat station and after reaching temperature would automatically be moved to a welding station. The two welding robots would use a tactile sensor to verify the joint location.  The welding would then begin with a specified number of passes on the joint.  After welding is completed the pipe is automatically moved to a cooling station.
The automated 3-piece pipe weld cell MWES built for this firm allowed them to automate a welding process that would normally require skilled labor and time to complete.  This weld cell afforded this firm improved throughput and an ROI, while only requiring minimal labor to operate.
Midwest Engineered Systems has a wide range of experience in building robotically automated weld cells. If you're looking to improve your welding throughput, we have the knowledge and experience to make the project a success.
Contact us to learn about how Midwest Engineered Systems can automate even your most complex and challenging operations today!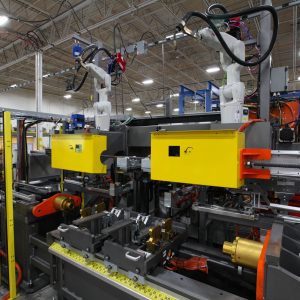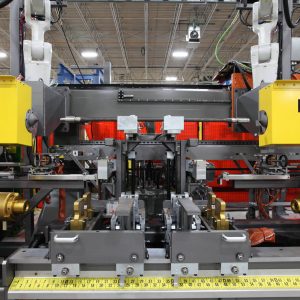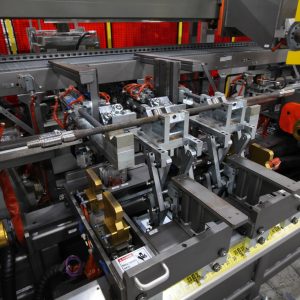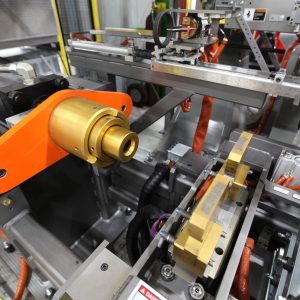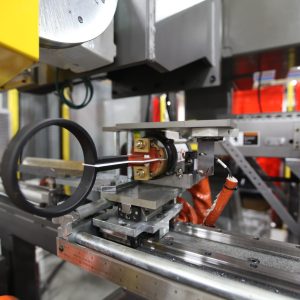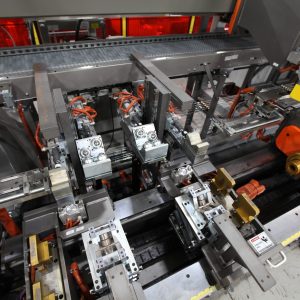 Industrial heavy equipment manufacturer