INNOVATION THROUGH AUTOMATION
Slitting and Converting Equipment Systems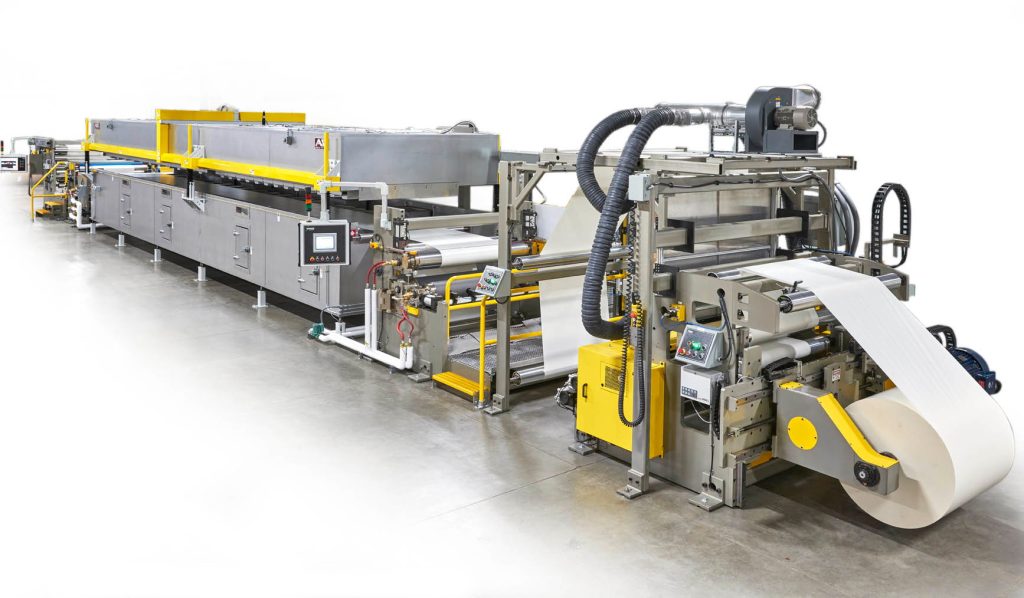 About Slitting & Converting Equipment
Slitting and converting equipment are machines that are used to cut and process various materials, such as paper, film, foil, fabric, rubber, and adhesive tapes. This equipment can perform different functions, such as rewinding, laminating, coating, perforating, die-cutting and embossing, which is essential for many industries, such as packaging, printing, medical, textile and automotive.
Midwest Engineered Systems can integrate slitting and converting equipment into our customers' systems. Whether it's a paper, plastic or another substrate, we have a history of success in specifying and building rotatory rotary die cutting, flatbed die cutting, slitting, folding, sheeting and treating into web handling and converting systems for a variety of customers and industries. We also have considerable experience upgrading and retrofitting current systems from any manufacturer and new or more versatile die-cutting systems can seamlessly inter-operate with already installed systems can easily be added.
We have decades of know-how when it comes to analyzing web handling production processes. Contact us today to learn how we can help increase your production throughput.
Building the future of manufacturing, together