INNOVATION THROUGH AUTOMATION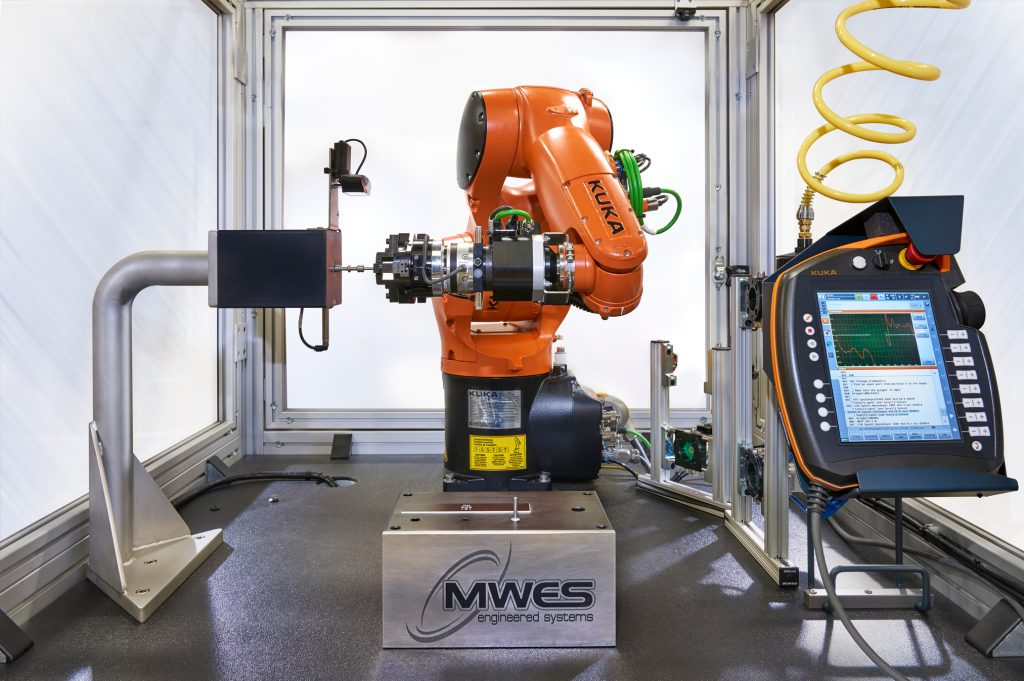 About Robot Force / Torque Integration
Robotic Force/Torque integration allows robots to perform tasks that require precise control of the contact forces and torques between the robot and the environment. This technique is useful for applications such as assembly, manipulation, polishing, grinding, deburring, and more. The basic idea of Force/Torque is to use a sensor that measures the six components of the force and torque vector at the robot's end-effector. The sensor data is then used to adjust the robot's motion and/or impedance parameters to achieve the desired Force/Torque profile. There are different methods to implement Force/Torque, such as hybrid position/force control, impedance control, admittance control, and more.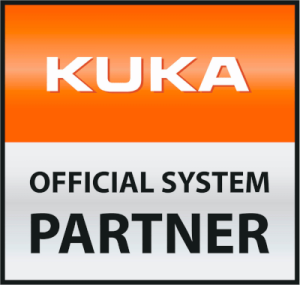 Force/Torque control is one of KUKA's Hub Technologies. These packages of software and hardware enhance the ability of KUKA robots to perform well in certain specific applications. This technology, combined with Midwest Engineered System's integration expertise, allows for precision part alignment, assembly, grinding, buffing, product testing, and many other ultra-precise applications that require a tight or close fit.
Sense of touch
The Force/Torque package gives the robot a way to "feel" the work it's doing. This is useful in applications where the perception of touch (force) can enhance the robot's ability to perform demanding applications.
Sensors

The OptoForce Six-Axis Force/Torque Sensor measures the force and torque seen by the tool or part at the end of the robot arm. It measures this force in the X, Y, and Z directions. These values are then communicated to the KUKA Robotic Sensor Interface.
Evaluation
To determine if Force/Torque control would work for your application, a Proof of Concept project could be conducted to determine the feasibility of your application before incorporating it into your manufacturing process.
Data & Feedback
Real-time monitoring of all the specific forces and torques experienced by the sensor are graphed on the robot's pendant HMI. If forces experienced by the sensor are out of spec, the system can stop and alarm for this condition. This is especially useful when troubleshooting an application.
Building the future of manufacturing, together