Heavy Equipment Manufacturing
Over 30 years Optimizing the
automation and production of heavy equipment
Companies integrate automated equipment into important areas for welding, material handling, pick and place, and repetitive activities since manufacturing and assembling industrial equipment is a difficult job. To increase quality, traceability, efficiency, and throughput, firms typically use a combination of robotic arms, sensors, conveyance, guided vehicles, artificial intelligence, and machine learning.
You can use robotics for heavy material handling and operator-assist devices for carrying engines, wheels, and parts through warehouses, decreasing the danger of injury to personnel, whether you're making parts, systems, or heavy equipment.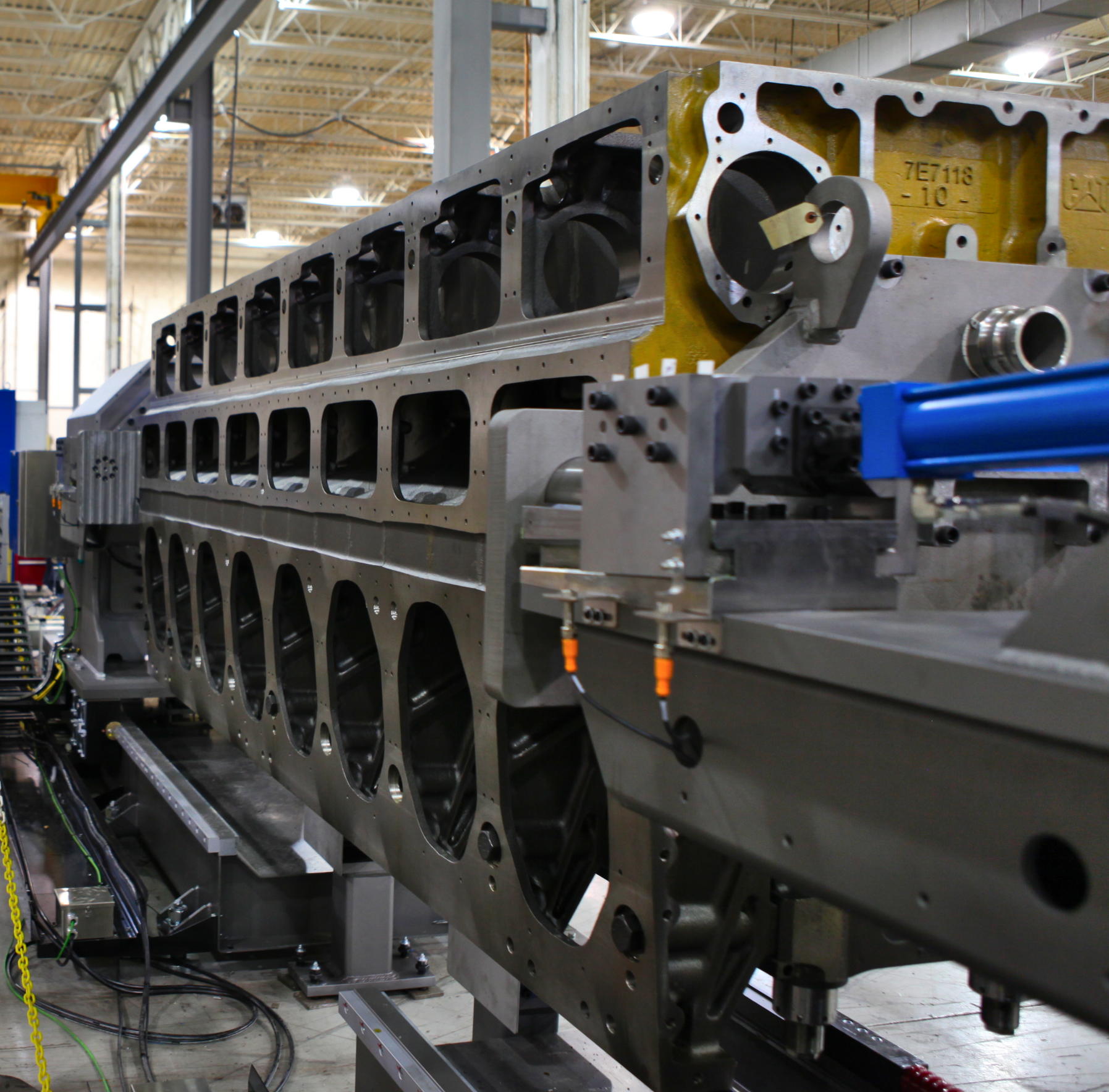 heavy equipment Manufacturing Automation expertise
Welding of large frames is a difficult task, not to mention ergonomically challenging for the operator. MWES can support your frame welding processes from beginning to end, with robotic welding quality being consistent and reliable every time.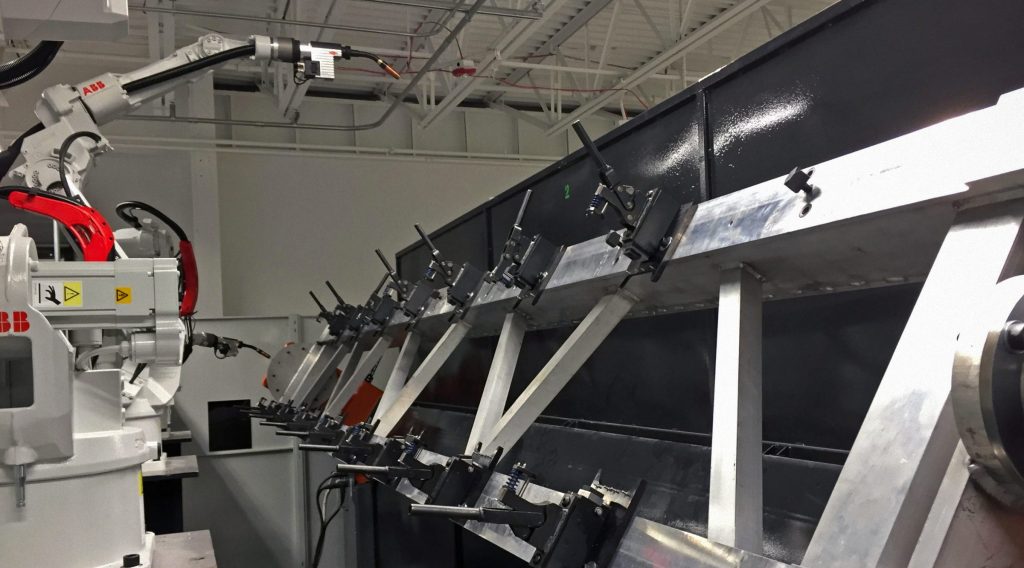 Large building structures and earth-moving frame/boom-based fabrications require specialized material handling and process capability to create quality components in a safe manner.
MWES provides systems for material handling and part orientation for operator ergonomics and accessibility. We also provide welding solutions in plasma and laser cutting in complex shapes and welding systems for joining heavy frames and structural components.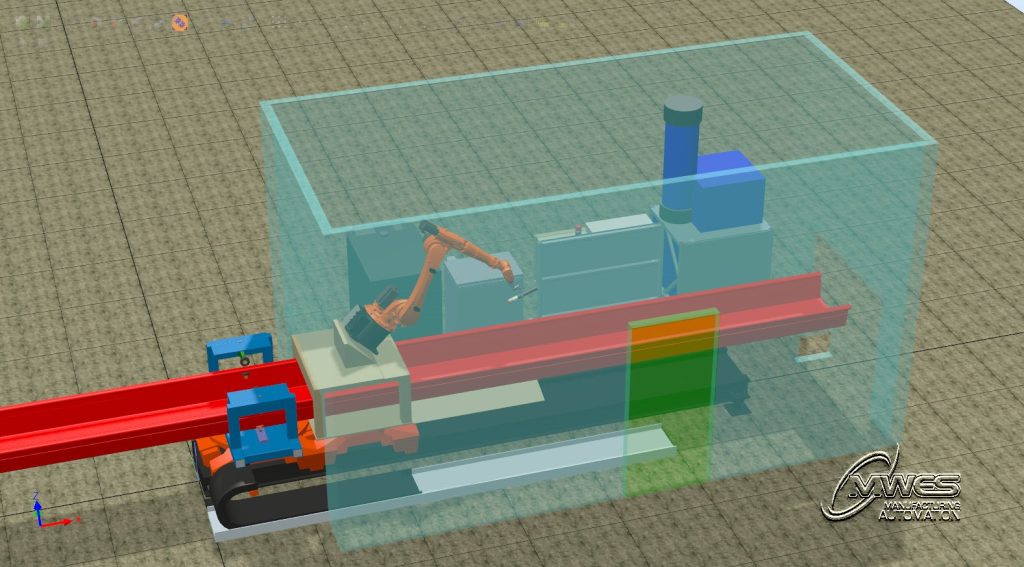 Storage Tanks and Vessels
Typically the highest standard of welding is needed for tank and pressure vessel welding. MWES provides unique large component manipulators, robotic welders, weld bead sensors, and robotic path and diagnostic software to support the manufacturing of these large parts while ensuring the highest quality.
Weld diagnostic inspection and data acquisition help support the assurance that productivity and weld integrity is tracked and recorded for future reference by your engineering staff.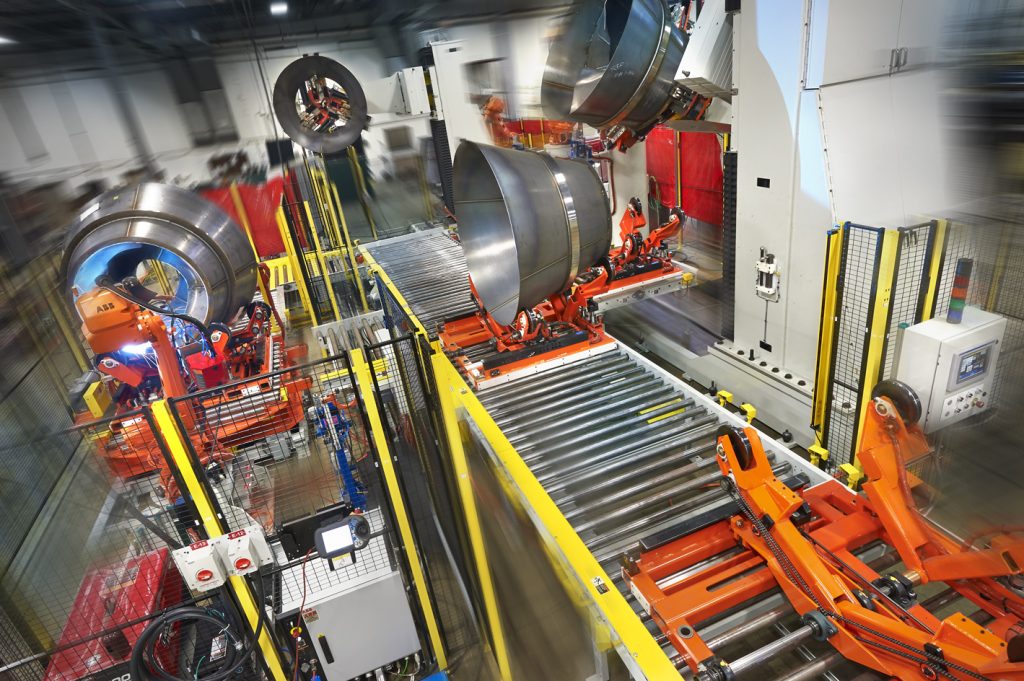 Building the future of manufacturing, together
How MWES enhances Industries
A trusted partner in manufacturing
facility sq. feet
100,000+
RIA Robot Experts for
12 years
The Future of Manufacturing