Pressure Vessel Head Welding Cell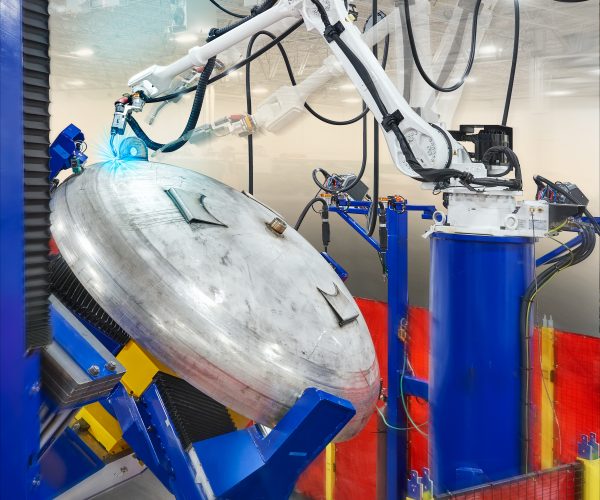 MWES provided this customer with an automated head assembly cell. The head automation cell consists of both manual work stations and a robotic welding work station.
The manual work stations position the part for better accessibility to the weld seams.  Then the operator manually tacks and welds the root passes for the fittings and attachments. Finally the robotic weld station finishes the welding of the joints. The main objective of the head automation system was ergonomics and the reduction of labor required to move the head assemblies without cranes.
The proposed head automation cell consists of three work stations:
The first two stations include pre-programmed and manual (pushbutton) operated multi-axis positioners. These work stations are intended for the operator to manually tack weld the head assemblies and install the root pass welds for the complete penetration joints and where the part mismatch is too large for automated welding. The positioner mounted tooling, also known as fixtures, are a combination of pneumatic and electric servo controlled mechanisms to center and clamp tanks of various sizes. Movement of the positioner is PLC controlled and a touch screen acts as the HMI for the operator.
The third work station is a self-contained robotic weld cell. Its purpose is to complete the welding of head assemblies from the manual tack weld stations.
There are three automatic movable transfer tables with programmable adjustable locating fixtures included in this system which support the heads through the various manual and automatic weld stations. They provide the initial support from the plasma station, a transfer station from the second manual weld positioner to the robotic weld station, and an unload station for the completed heads.
This system eliminated crane operation, addressed a number of ergonomic issues for the welders, solved a number of safety concerns, and increased the throughput by 40% as opposed to manual hoisting the large cylinders using a crane.
Contact us to learn about how Midwest Engineered Systems can automate even your most complex and challenging operations today.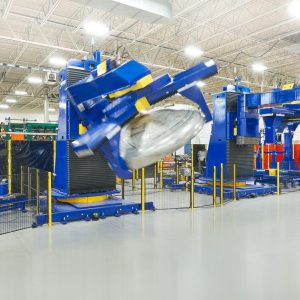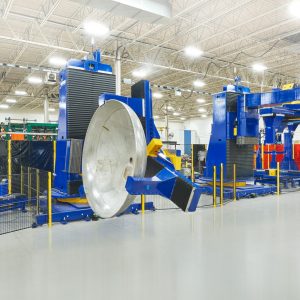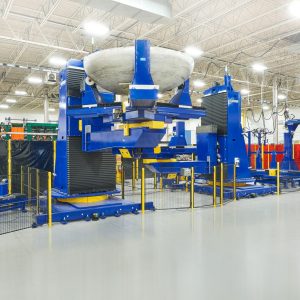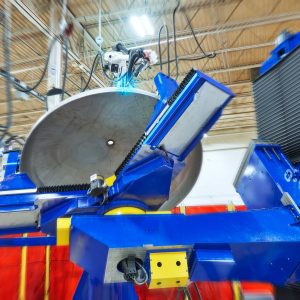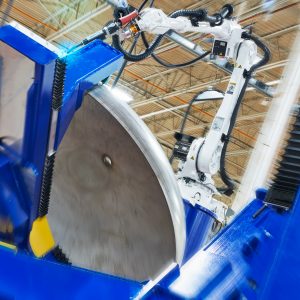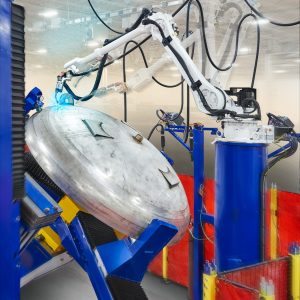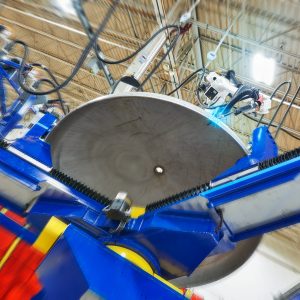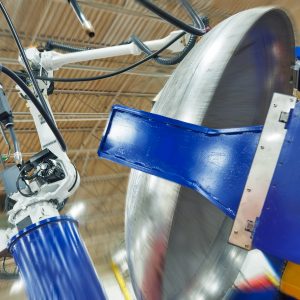 A global manufacturer of highly engineered equipment servicing the clean energy industry.