INNOVATION THROUGH AUTOMATION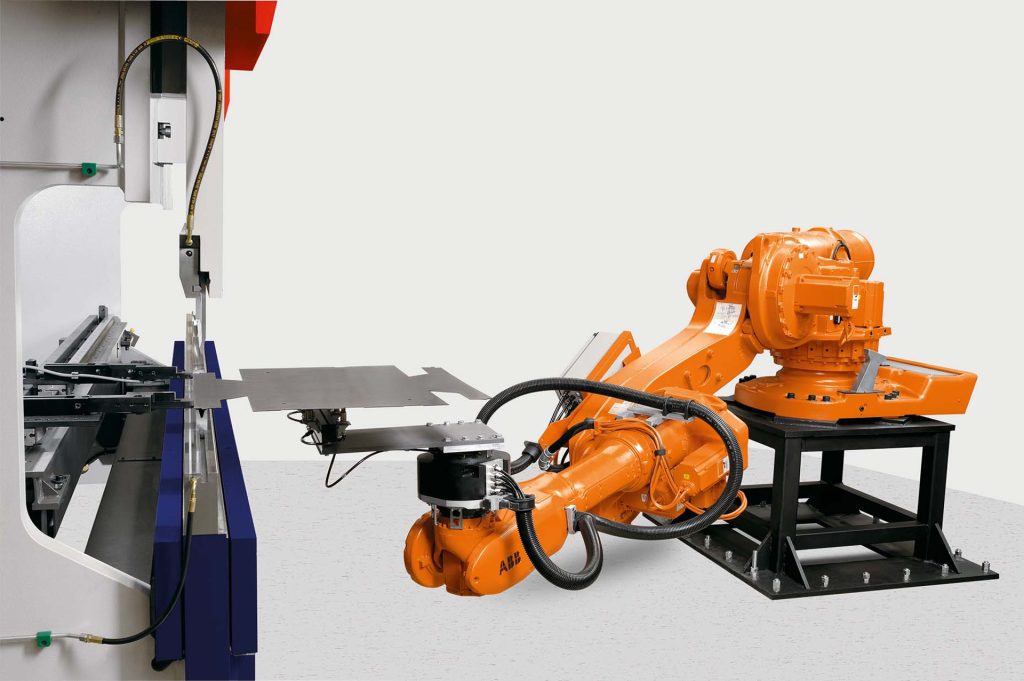 About Press Brake Automation Systems
Automated brake press systems offer increased productivity for metal fabricators. Midwest Engineered Systems custom engineers robotic solutions to work with your brake press throughout the metal bending process. Robots are programmed for proper placement and holding power to increase the quality of each part.
High-volume jobs that dominate one brake press or one operator
Highly repetitive tasks
Low-volume jobs that are reoccurring
Large parts that are difficult to handle or may take more than one operator
Bending robot systems are not only for repetitive jobs, but can easily be programmed with the use of off-line programming tools for short-run applications to decrease turn-around times while delivering excellent quality.
Building the future of manufacturing, together