INNOVATION THROUGH AUTOMATION About Welding Positioners
Midwest Engineered Systems offers a wide range of world-class automated weld positioners and robot carriers capable of presenting weldments of any size to the robot. These positioner systems place welding parts in optimal positions even in some of the most challenging applications. Functions available for accurate positioning include the ability to tilt, turn and rotate parts when presented to the welding robot.
While MWES integrates off-the-shelf positioners from a number of industry-leading suppliers, we also have a variety of standard designs for custom scalable welding positioners. Our automated positioners range in articulation from 1 to 3 axis positioners. They can also handle part payloads starting at 1,000 lbs.
Extra Large Capacity Welding Positioners
Large jobs are one of Midwest Engineered System's specialties. When it comes to welding large components, we have the experience to do it right – whatever the part's weight.
We offer two-axis robotic SkyHook high-capacity weld positioners that can accommodate up to 30,000 kg parts. Designed to accept servo motor or variable frequency drive and external axis control from robot control systems or PLC control, these units can be integrated into current or new factory automation systems with ease
With two axes motion and the ability to offer continuous rotation, these large automated welding positioners can position the largest components, assemblies or castings with the precision necessary for complex processes like robotic welding or rough machining and deburring.
Coupling the positioner's abilities to perform 180-degree tilt functions and options for work surface locations and these systems become even more flexible in their ability to provide the best positioning for large components.
Building the future of manufacturing, together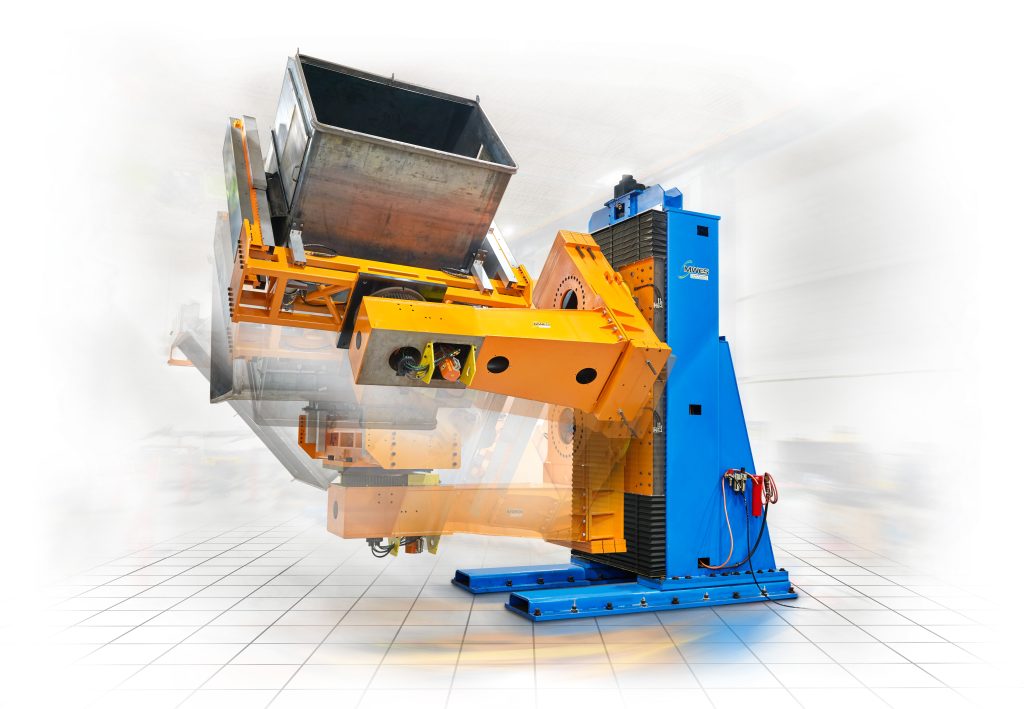 One of our most recent Welding Positioner projects consists of an MWES standard Robotic Welding Positioner and End Effector for our customer's product. The customer had a large part weighing 600 lbs. – 1,000 lbs. with multiple sizes and needed a common device to pick it up and orient it, without a crane.
A trusted partner in manufacturing
facility sq. feet
100,000+
RIA Robot Experts for
12 years
Our Recent welding Projects