Skid Steer Welding Automation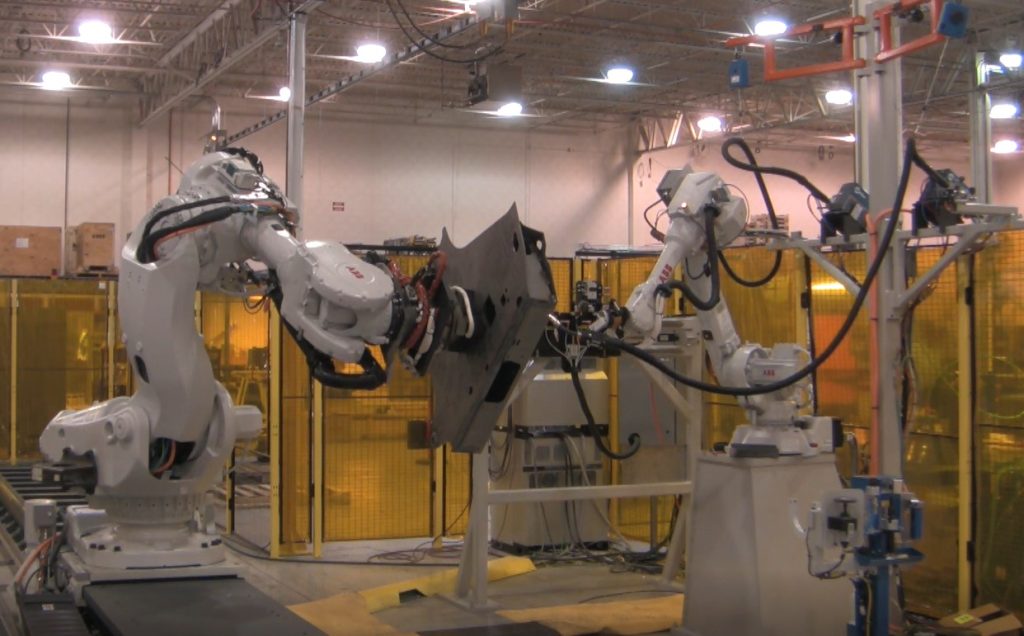 The robotic weld cell that MWES provided to our customer is capable of processing both Wacker chassis and load arm sub-assemblies. The system utilizes a large material handling robot to present pre-tacked weldments to a welding robot.
Our engineers had to allow for multiple material types to be processed through the system (mild/stainless steel). Multiple welding torch necks were also required for access to weld seams. And we needed to optimize each welding positions for any possible part configuration.
The material handling robot is mounted on a servo driven track (robot travel track a.k.a. RTT) to enhance the work envelope of the system. Multiple manual tack stations are serviced by the material handling robot with two finished weld drop off stations. The cell includes weld equipment and ancillary equipment.
Maximized system flexibility and utilization across many part styles
Multiple infeed/outfeed stations provide easily queued part runs
All required equipment stored in the cell, allowing for completely autonomous tool change overs
System capable of running batch sizes as small as 1 part without operator intervention
Contact us to learn about how Midwest Engineered Systems can automate even your most complex and challenging operations today.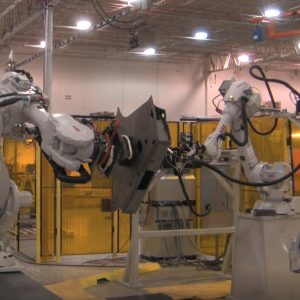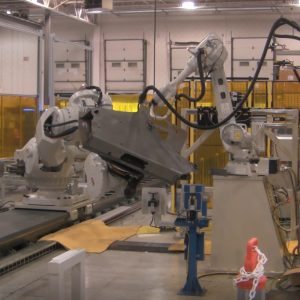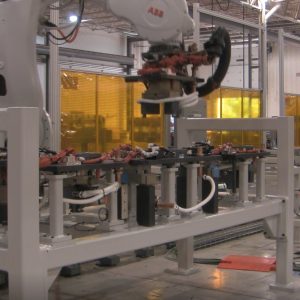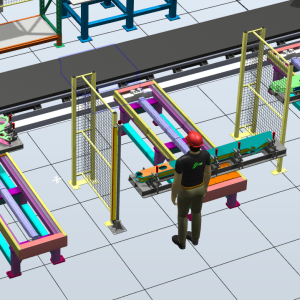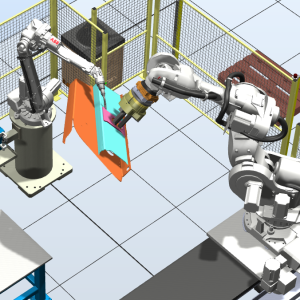 Designer and manufacturer of hydraulic tank reservoirs and fluid conditioning devices.