INNOVATION THROUGH AUTOMATION
Full Production Line Automation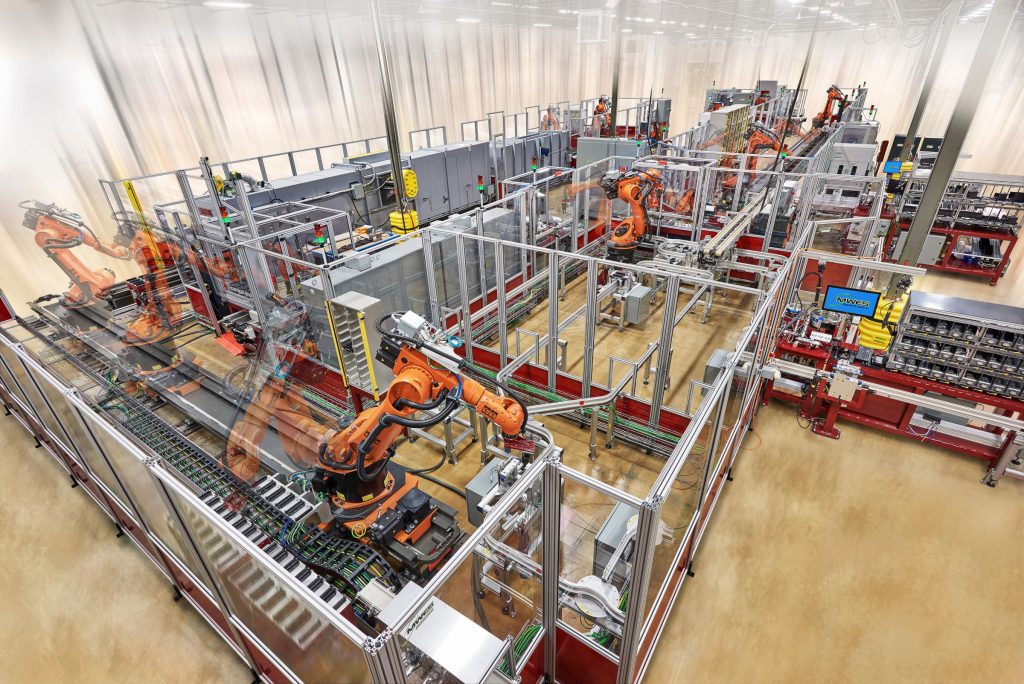 About Full Production Line Automation
Midwest Engineered Systems builds not only individual process cells, but complete production line automation systems. These larger factory automation systems can encapsulate the entire manufacturing operations of a facility or a product's complete production process.
Factory automation systems can be built completely automated or as an interconnection of human-centered operations, as well as a hybrid of the two methods that consider the strengths of each group. Larger systems like these tend to comprise a number of automated or manual production cells, that make up the complete process of building a product, starting when parts come out of inventory, to when finished products are sent to packaging and shipping.
Typically, these whole production line systems contain a number of different operations to get the product built, from assembly systems, fabrication operations and bonding and welding to name a few. These operations are combined through a material handling system. These material handling systems are specifically developed to harness the differing speeds and abilities of each of the operations to offer the best overall throughput. For instance, the use of a production AS/RS buffer system that can load balance production speeds and allow off-line production.
It takes a highly experienced integrator to have not only the knowledge to design and develop a multi-stage, multi-process production system but the capacity to construct and install the system. Midwest Engineered Systems has both of these qualities, as well as a number of completed production system projects.
Using a 'whole production operation' viewpoint, Midwest Engineered Systems has been highly successful at modernizing both manual and robotic factory production systems. Through this approach, we have developed staged plans to transition large-scale operations to more efficient production operations. These staged upgrades benefit the entire facility without having to shut down production while making investing in automation an incremental process.
Trust a skilled integrator like MWES to analyze the current process, develop a completely new production automation system for new products, or consolidate multi-line production processes to create synergies. We will engineer a highly efficient system that works to the advantage of each of the individual operations while providing the overall efficiency and throughput needed.
Building the future of manufacturing, together