INNOVATION THROUGH AUTOMATION
Manual Assembly Line Modernization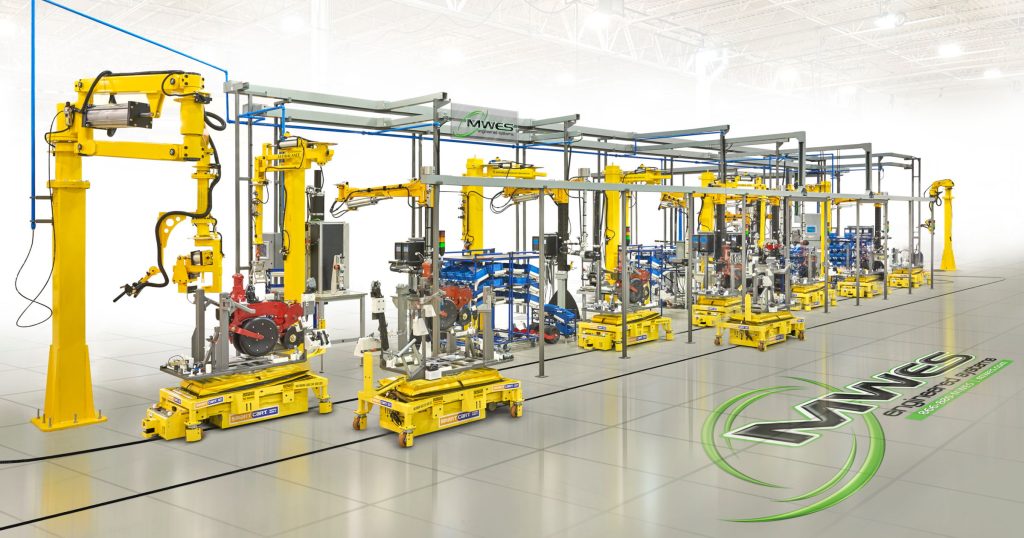 Increasing Throughput in Human-centric Manufacturing Processes
Whether your production line revolves around high dexterity operations or large-scale, heavy industrial processing, Midwest Engineered Systems is highly experienced at streamlining manually intensive manufacturing. Over the years, we've found a number of areas in human-centered production processes that can yield tangible improvements. Count on us to increase your factory's throughput while reducing operator fatigue.
Expertise in Process Evaluation
Our process begins with observing your production line in operation and reviewing current work instructions, understanding failure modes, and production rates to benchmark your current system's capability. Our seasoned application engineers then evaluate every aspect of the process to identify bottlenecks, critical quality characteristics, areas of high operator fatigue, operations susceptible to failure, and other possible areas of improvement.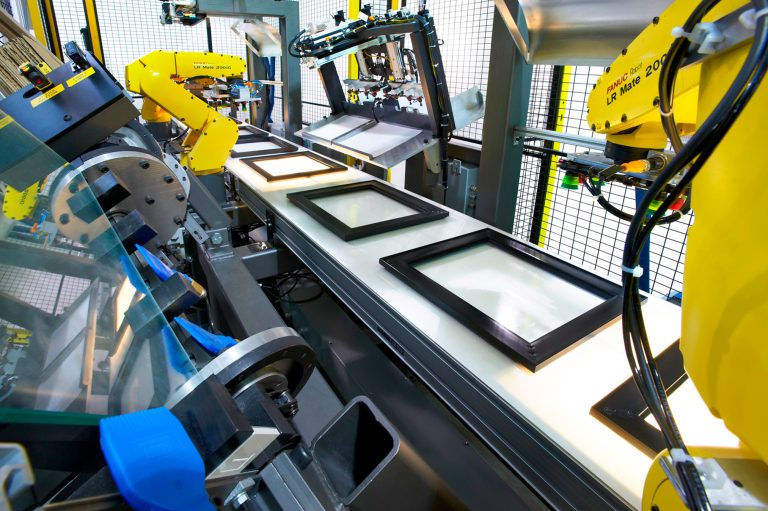 This information is then used to create a solution that focuses on resolving the aspects identified in the evaluation phase. Enhancements typically address tooling/fixturing, ergonomics, various stages of product flow, quality control/recording, and error proofing. Next, MWES develops cost-effective solutions, to streamline operations by leveraging our decades of experience in a variety of applications and industries. When moving from design to implementation, we remain cognizant of your facility's need to keep production going. Our installation operations are designed to limit the disruption to your current production capacity.
Tooling and Fixtures that Reduce Process Variation
An area that MWES has found to offer significant operational efficiency, is utilizing specialized tooling, fool-proof fixturing, work holding and process assurance sensors that guarantee reliable, intuitive operation. These characteristics reduce or eliminate the opportunity for part damage and ensure the quality characteristics as defined by the component design specifications.
We are exceptional at finding efficiencies in production line configurations and assembly process flow, by applying best-in-class worker ergonomics. We focus on reducing complexity and physical effort with tools that auto-program assembly recipes when picked from their nest. Tool balancers that reduce load and intelligent balancing arms, also ensure that proper assembly sequences are completed. We provide programmable height controls, allowing the part to be located at an ergonomic position during a specific assembly operation. These height controls can also compensate dynamically for varying operator heights. The result is increased throughput while reducing the potential for repetitive strain issues or putting workers in danger.
Inventory Control through Component 'Supermarkets'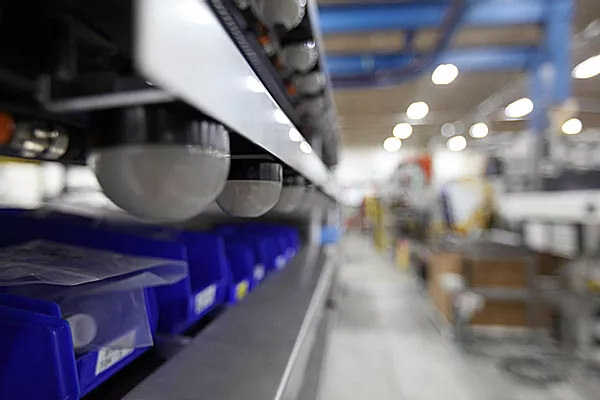 Many engineering firms overlook the need for the efficient delivery and presentation of components for assembly at the right time in the process. Increased throughput sometimes comes from the small things, like reducing the hunt for the correct part or spending time on the line digging items out of containers. These actions may seem trivial, but they equate to large sums of wasted time. At MWES, we are careful to look at the entire production process including how parts get to the operator.
​MWES develops integrated inventory management and delivery systems. Pick-to-light, dynamic assembly instructions, strategically located component presentation, and quick-change inventory systems help to efficiently switch between product groups. Off-line component kitting systems from an inventory 'Supermarket', using automated guided vehicles, are also successful.
Trust Midwest Engineered Systems
Production line development is our primary expertise. MWES has access to a world of machinery and tooling manufacturers who provide products capable of integrating into your manual assembly system. Many of these products can offer valuable efficiency increases without disrupting current production processes or requiring large amounts of investment.
With over 30 years of experience finding production efficiencies for a variety of industries, you can count on us to increase your system performance while reducing worker fatigue and strain. Contact us today to learn about how Midwest Engineered Systems can help find greater efficiency and throughput in your manual production process.
Building the future of manufacturing, together