INNOVATION THROUGH AUTOMATION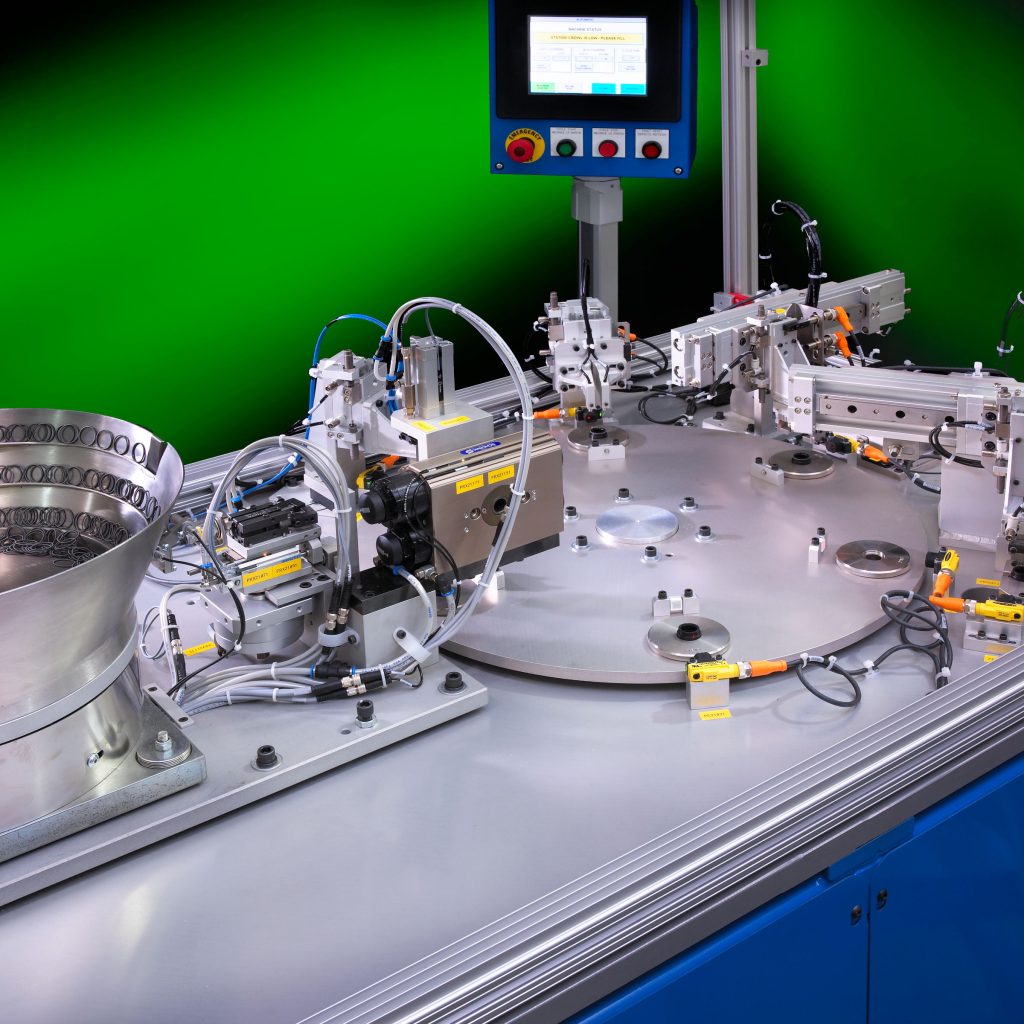 About Part Assembly Automation
Industrial part assembly is a complex and labor-intensive process that requires high precision, accuracy and speed. However, traditional methods of manual assembly or fixed automation systems have several limitations, such as high costs, low flexibility, safety risks and human errors.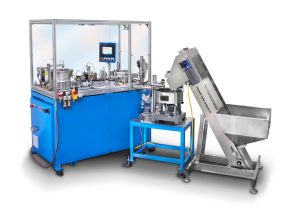 With robotic automation part assembly can be performed in a number of operations, such as picking, placing, fastening, welding, inspecting and testing. Robots can also work in harsh or hazardous environments, such as high temperatures, dust, noise or radiation. Robotic automation can offer several benefits for industrial part assembly, such as:
Reduced costs: Robots can reduce labor costs by replacing human workers or augmenting their capabilities. Robots can also reduce material costs by minimizing waste and scrap. Robots can also reduce maintenance costs by being more reliable and durable than machines.
Increased flexibility: Robots can adapt to changing product specifications, demand fluctuations and customer preferences. Robots can also handle a variety of parts and materials with different shapes, sizes and weights. Robots can also switch between different tasks and processes with minimal setup time and reconfiguration.
Improved quality: Robots can improve product quality by ensuring consistent and accurate performance. Robots can also reduce defects and errors by eliminating human fatigue, boredom and distraction. Robots can also enhance quality control by performing inspections and tests with high precision and speed.
Enhanced safety: Robots can enhance worker safety by reducing exposure to dangerous or repetitive tasks. Robots can also prevent accidents and injuries by following safety protocols and avoiding collisions. Robots can also protect the environment by reducing emissions and pollution.
Midwest Engineered Systems has extensive experience designing, building, installing, and servicing automated part assembly lines optimized for fast and efficient throughput. We have built lines from electronic products to some of the largest industrial assemblies and everything in between. This diversity of clientele allows us to bring innovative solutions that get results for our customers.
Building the future of manufacturing, together