Over 30 Years Increasing Efficiency for
Material Handling & Fulfillment Solutions
Looking to increase efficiency in locating and marshaling components and materials within the production environment? Fighting a labor-constricted market? Are orders coming in faster than the human workforce can handle?
Midwest Engineered Systems has automated material handling solutions that help reduce these concerns and others when it comes to moving materials and products in and out of a production, fulfillment or warehousing operation.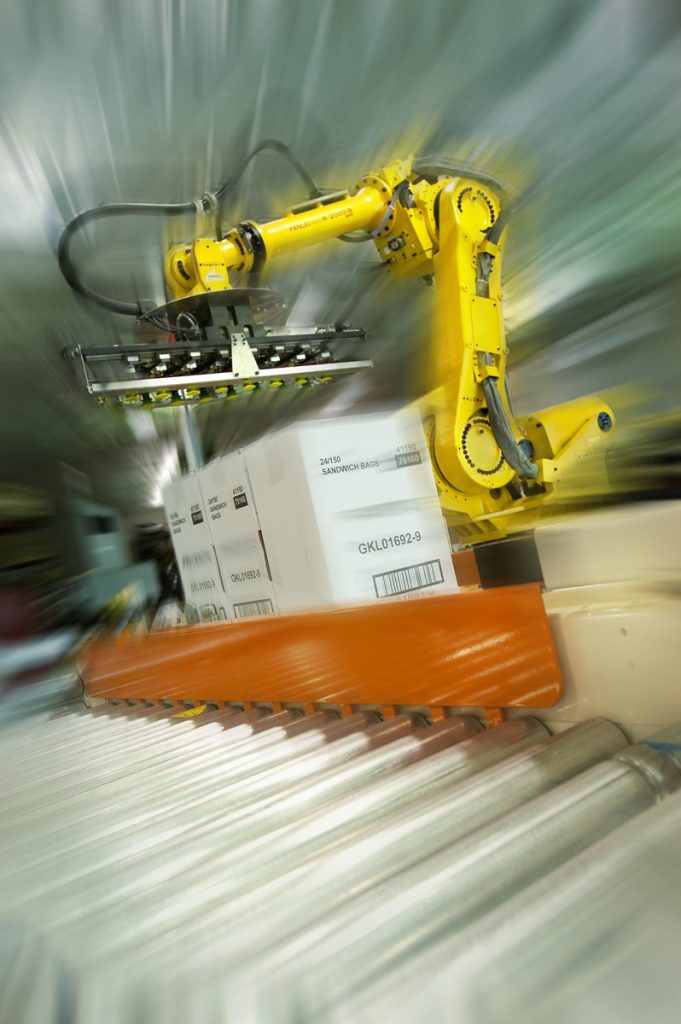 logistics Automation expertise
Packaging & Palletizing Operations
While speed is a factor of the products and packaging involved, MWES's standard palletizing system is designed to operate at rates at or above similar manual operations. Some performance highlights of the system include:
Up to 20 boxes per minute stacking rate
Up to 500 lbs. layer weight
Able to pick layers as short as 2 inches in height
Can operate on taped, stapled or strapped corrugated boxes, as well as many shrink-wrapped products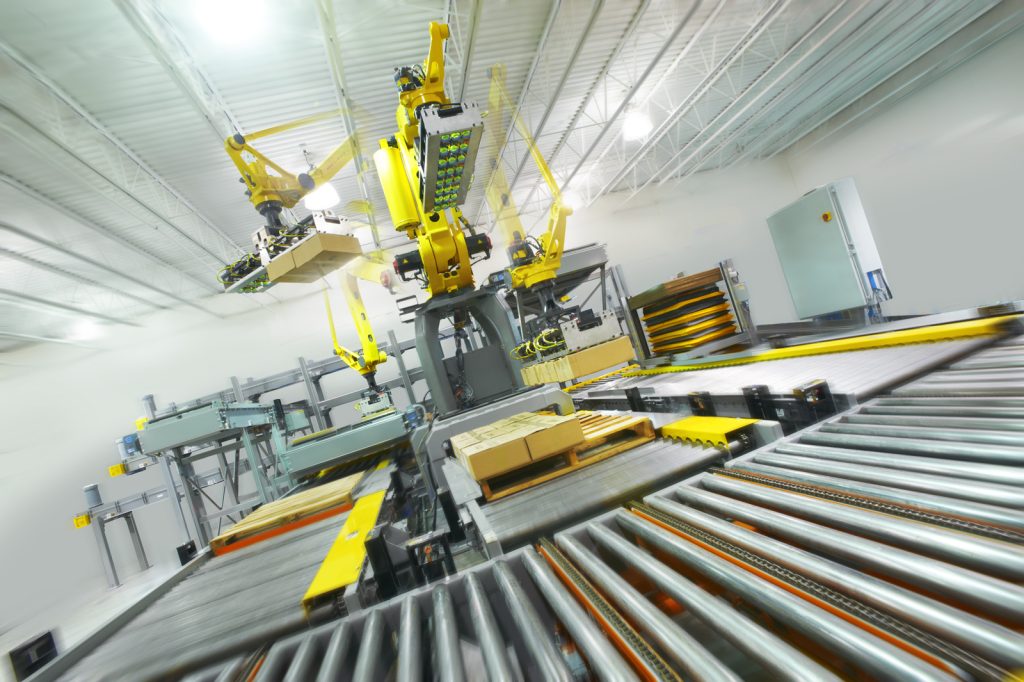 Warehouse Storage & Retrieval
Our Automated Storage & Retrieval System can store materials not only in an efficient manner, but it allows for production environments to quickly manage materials as needed. The system does this by cataloging materials and their locations by how they integrate into the production process.
Our material storage and monitoring capabilities offer a number of advantages:
The system can become a central hub for the factory: with both the tooling and materials in the same location and an overarching management system to run it
The MWES buffer system allows for the collation and management of asynchronous production processes
The ASRS system helps keep production efficiency high by retrieving materials, tools and finished parts without needing human help
Material arrival and removal data can be harvested for production performance analysis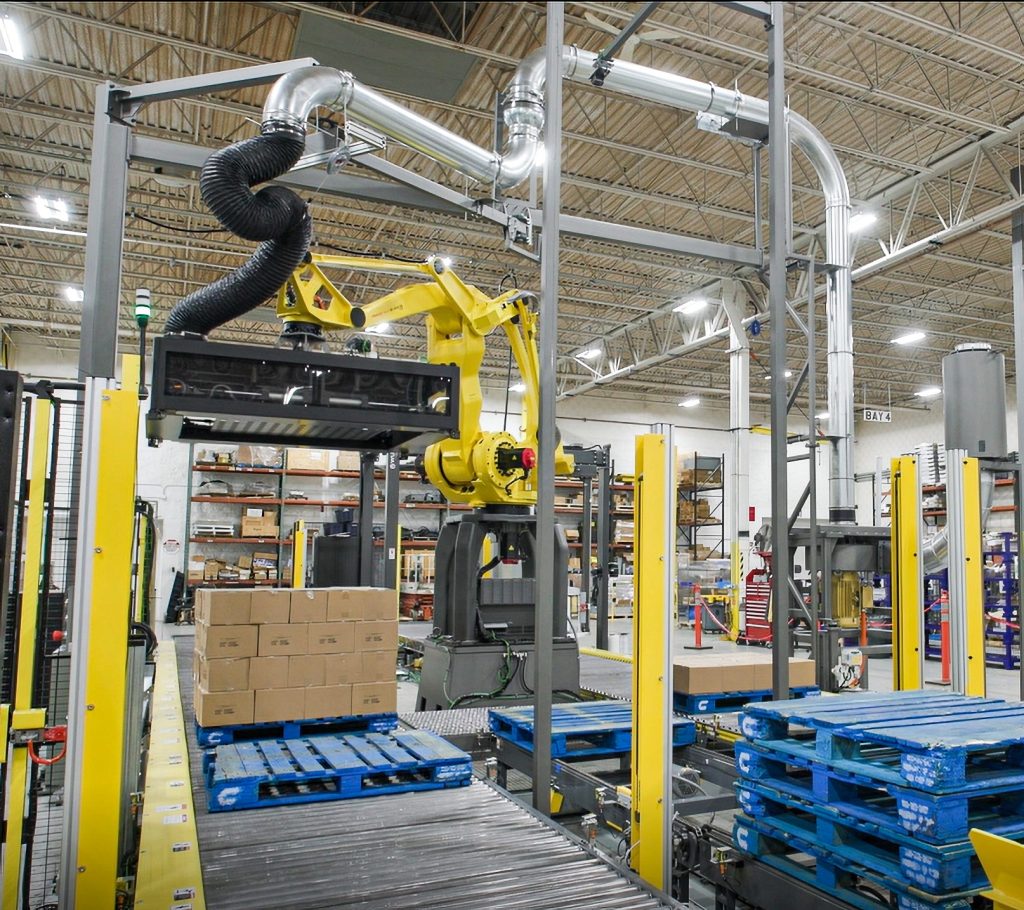 Warehouse & Distribution Center Conveyance
Midwest Engineered Systems provides a wide range of conveyance options. We specialize in automated package handling systems from start to finish, including design, integration, conveyor control systems, and retrofits.
Our conveyor systems are designed to handle items at high speeds and with high precision. When you combine automatic weight-scale verification with code tracking, you have greater quality control and complete digitally recorded traceability for each product or shipment.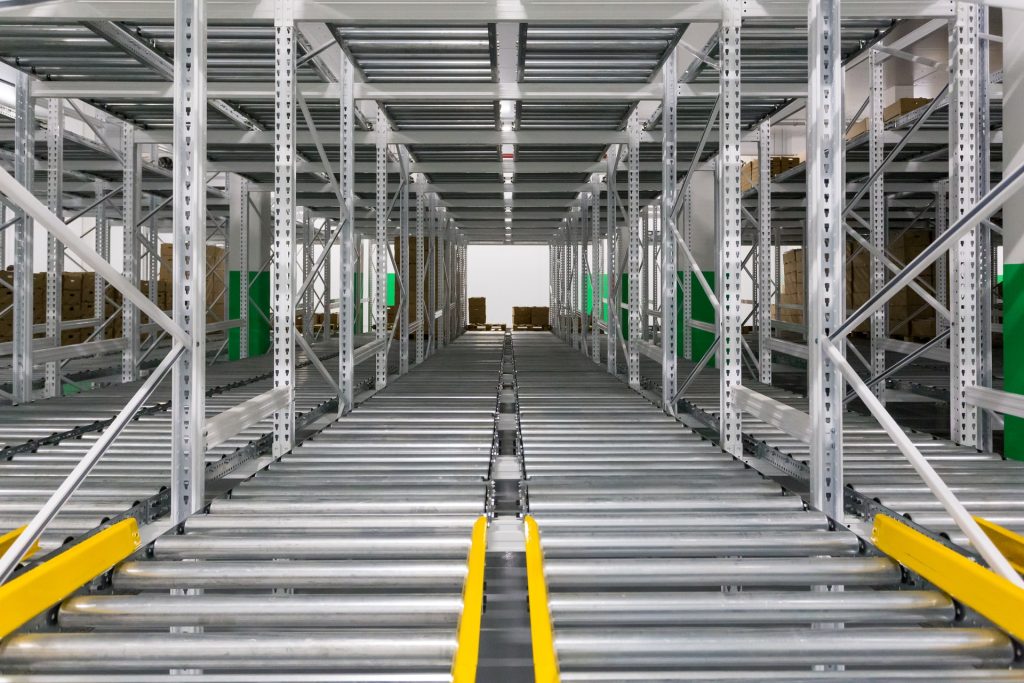 Building the future of manufacturing, together
A trusted partner in manufacturing
facility sq. feet
100,000+
RIA Robot Experts for
12 years
The Future of Manufacturing