INNOVATION THROUGH AUTOMATION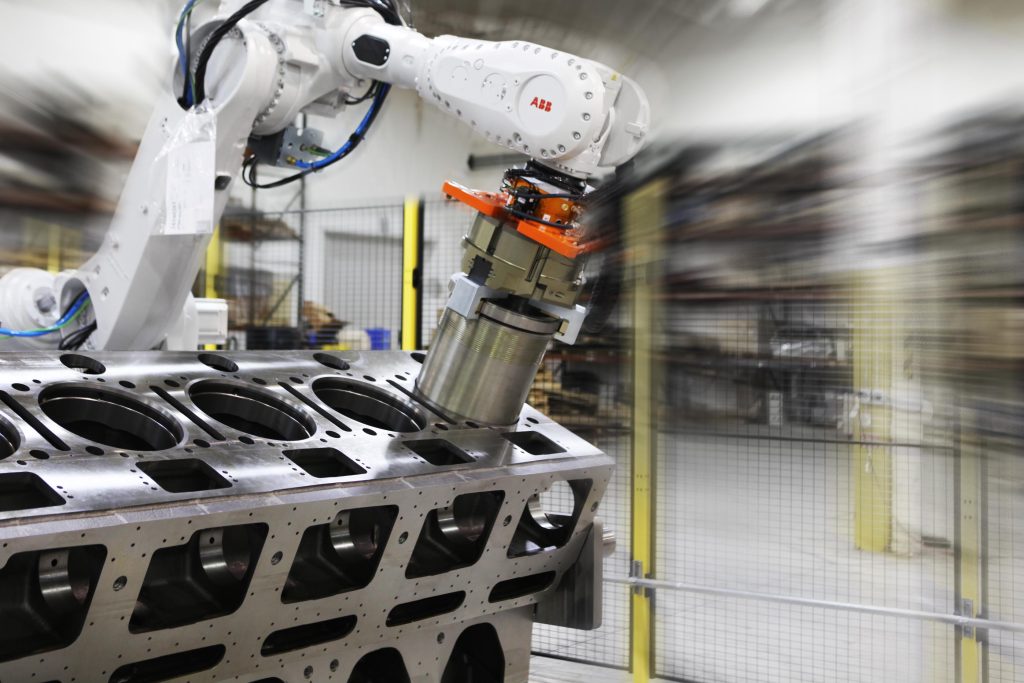 About Robotic Assembly Systems
As a multi-vendor, multi-industry robotic factory automation integrator, Midwest Engineered Systems designs, builds, installs and services automated robotic assembly lines optimized for fast and efficient throughput. With decades of experience building production systems for a variety of sectors, MWES has built lines from electronic products to some of the largest industrial assemblies and everything in between. This diversity of clientele allows us to bring innovative solutions that get results for our customers.
We partner with our customers to create custom assembly lines that are engineered to their specific manufacturing needs. While we certainly produce highly automated robotic assembly systems that can approach lights-out manufacturing, MWES is skilled at developing and streamlining manual assembly lines, as well. We've also built successful systems that integrate robotic aspects with manual processes – all dependent on our customer's needs and the production goals to be attained.
MWES specializes in developing assembly systems to bring new products to market. Not only are we able to design clean sheet production systems, but we also have the experience and knowledge to be an advisor to our customers in engineering their products for manufacturability. And when it comes to an unavoidable new automation process, our proof of principle testing program helps reduce risk exposure by proving the feasibility of automation operations, without investing in an entire assembly system to find out when it comes time to build an assembly system, Midwest Engineered Systems makes sure the process and the system are as easy to operate and manage as possible. We design systems for ease of use, ease of monitoring and ease of maintenance. All of our systems include the latest in user-friendly features, such as graphic touchscreen interfaces, maintenance diagnostics, quality reporting, management control reporting, and many others.
If you're looking at replacing an existing assembly line, investing in a new assembly system or would like to refresh your current operation with automation, contact Midwest Engineered Systems today.
Use Cases for Robotic Assembly Systems
Increase Safety, Quality and Productivity
Since AGVs always follow their guide paths and will stop if they encounter an obstacle, the safety of the surrounding areas and personnel increases.
Repurpose Human Capital
The accountability and safety of the AVGs are some of the most important benefits in manufacturing processes.
Increase Production Capabilities
The upfront cost of designing and installing an automatic guided system varies from one application to another, but over time, automated guided vehicles will prove to add efficiency and save on labor costs.
Augment Your Workforce
Once a product is onboard an AGV, it can be more efficiently tracked, minimizing lost and misplaced products.
Building the future of manufacturing, together