Depalletizing and Unloading System with Vision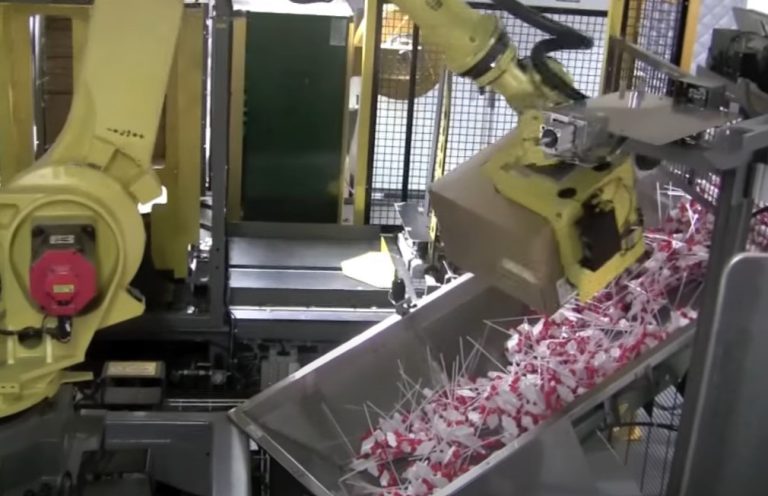 Depalletizing and then unloading products from hundreds of cases is an extremely labor-intensive process.
A firm came to Midwest Engineered Systems with that very problem. They were looking to fully automate a depalletizing operation, which also had to open the cases, unload the products from the cases and then flatten the empty cases for recycling.
MWES provided this firm with a fully automated robotic depalletizing cell. This cell supplied pallets to two lines, which then conveys full or partial pallet loads, dynamically picks full cases off pallets, automatically cuts the tape off the top of the case, empties product from the case, automatically stacks pallets, and then sends out full stacks of pallets for pick up.
MWES implemented a custom compliant end of arm tool with integrated robotic vision, a custom integrated chain driven live roller conveyor system, and a case and pallet picking robot.
This automated system allowed the customer to depalletize at a rate of one case every 30 seconds. Not only is this more efficient, but it also allows the customer to take a green initiative because the cases are broken down and reused.
Midwest Engineered Systems has a wide range of experience in building depalletizing systems. If you're looking to improve your depalletizing throughput, we have the knowledge and experience to make the project a success.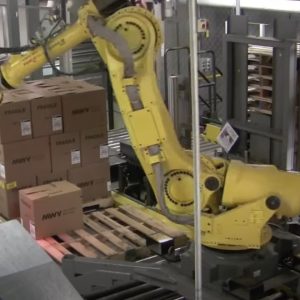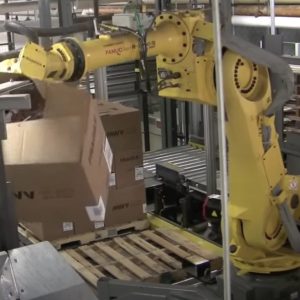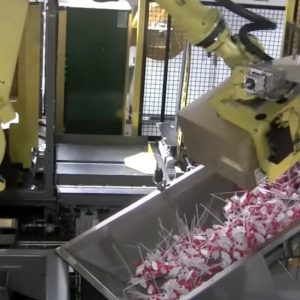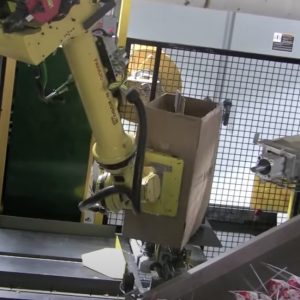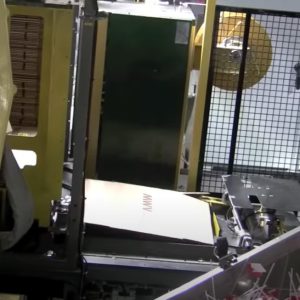 Multi-national manufacturer of household cleaning supplies – Racine, WI