Flywheel Single-Station Press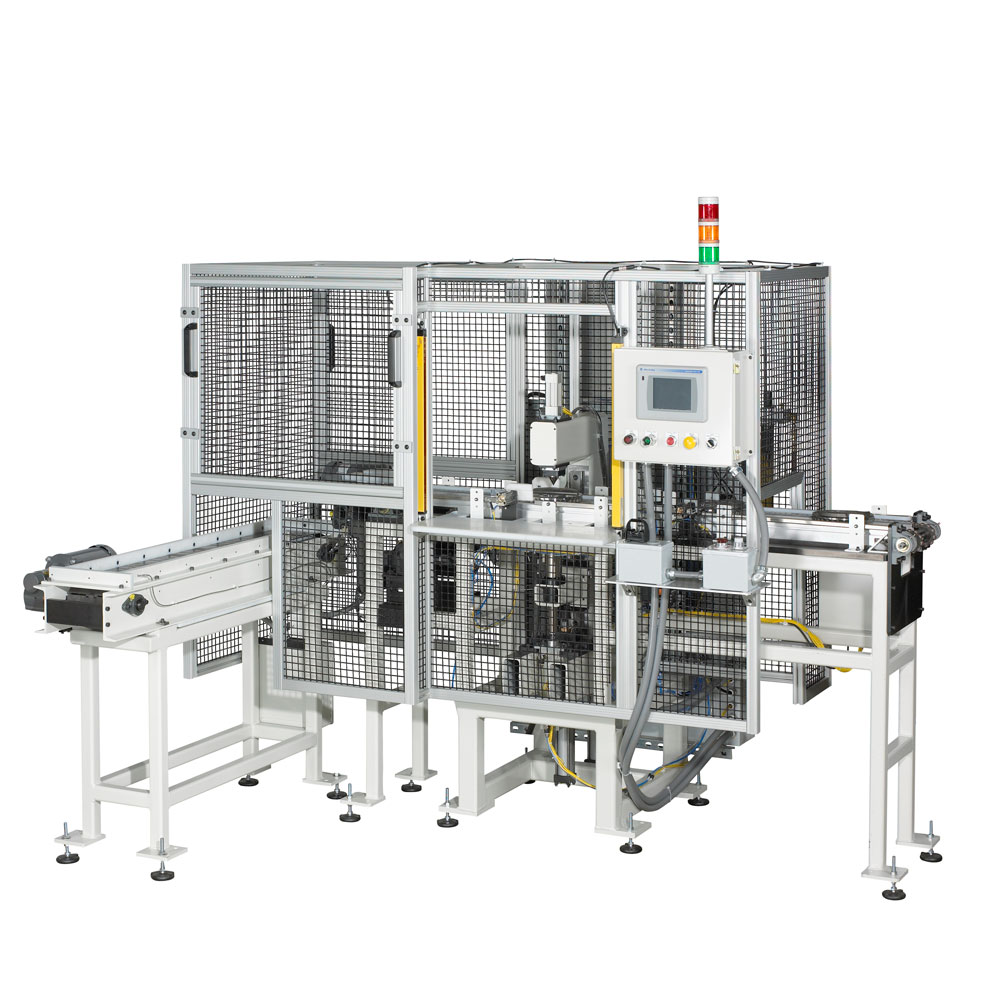 This firm came to Midwest Engineered Systems looking for a semi-automated assembly press machine for individual flywheels.
Each flywheel had to be assembled every 50 seconds or less.
Bearing Race manually loaded
Press cycle manually initiated
Press verification
Parts must then be automatically transported to unload station
Automatic flywheels introduction (from part washer)
The following methods, components and technologies were implemented and integrated to provide a comprehensive solution:
Two strand chain conveyor integrated to parts washer conveyor for automatic flywheel introduction
Automatically locate the part for pressing on centers
Provide access to manually load-bearing race
A hydraulic pressing station using Promess force load monitoring system for press verification feedback
Automatic part transportation to the part flipping station
Automatic part flipping for manual operator unloading
The solution MWES provided the customer achieved these goals:
Part rate of one part assembled every 50 seconds or less
Parts are semi-automatically assembled
All pressing is verified using Promess force load monitoring technology
Bad parts are automatically identifie
Midwest Engineered Systems has a wide range of experience in building custom automation cells. If you're looking to improve your manufacturing throughput, we have the knowledge and experience to make the project a success.
Contact us to learn about how Midwest Engineered Systems can automate even your most complex and challenging operations today!
Innovation Through Automation
An American motorcycle manufacturer based in Milwaukee, WI.