Disposable Silverware Napkin Wrapping Automation System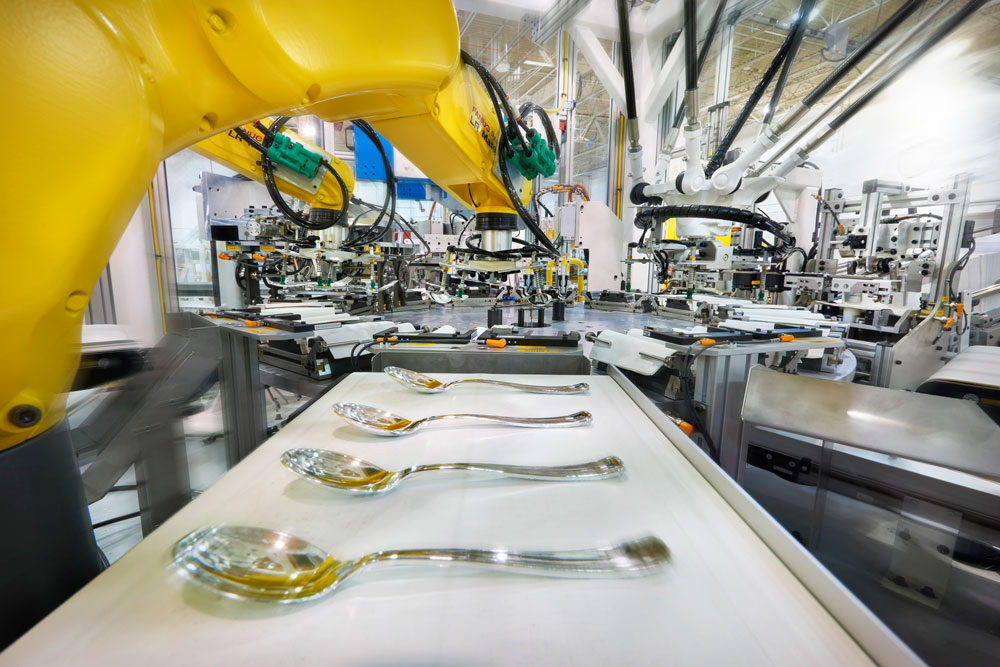 MWES's customer is a manufacturer of disposable silverware that sells its products in a variety of configurations from bulk boxes of cutlery to individually wrapped place settings – the latter relies most on human effort. Each place setting would contain a knife, fork and spoon wrapped in a disposable napkin.  The trials of assembling and packaging these settings were what brought the customer to Midwest Engineered Systems.
The customer's process for assembling the place settings required an abundance of labor to perform. Prior to automating its process, the customer employed a handful of contract assembly firms that employed workers to manually collate and package its silverware sets. Even by using a number of outsourcing firms, the demand for the silverware sets was outstripping the supply of available labor to make them. Rather than continuing to rely on a number of firms providing manual labor to satisfy the growing demand, the customer decided it was time to investigate if the process could be brought back in-house with some well-conceived automation.
The project goal was to automate the assembly, staging, bagging, case loading and conveyance to the palletizing operation of individual plastic silverware settings wrapped in a disposable napkin. The proposed MWES system incorporated both robotic and non-robotic automation, including two multi-robot silverware wrapping machines, automatic bagging and case packing system, and conveyor systems to the palletizer cell.
The automation process begins with the feeding of the products to be assembled.  A combination of bowl feeders and step feeders is utilized for the utensils.  The napkin feeder was an MWES custom design based on a proof of principle test prior to building.
The MWES designed robotic automation system requires very little human tending. An operator is needed to load each utensil type into its associated bulk feeder hopper and napkins into their automatic feeders, as well as feed the automatic case erector and the auto bag machine at the end of the process. Using Allen Bradley CompactLogix Ethernet-enabled PLCs at the heart of the system control, the automation system is essentially autonomous.
With the installed automation system, MWES was able to reduce the number of human labor from what would previously take 10-20 people to just 1 or 2 internal machine operators. The production throughput was also greatly increased, allowing the company to see a 100 piece per minute production speed – a speed unreachable even with the quantities of human labor previously available. In the future, the system is designed to be expandable up to 6 silverware wrapping machines and handle five variations of product for palletizing as the customer's demand increases.
While the increase in production and the vastly reduced reliance on human labor were pivotal to the success of the project, the vastly reduced production fluctuations yielded greater forecasting stability and more reliable order fulfillment.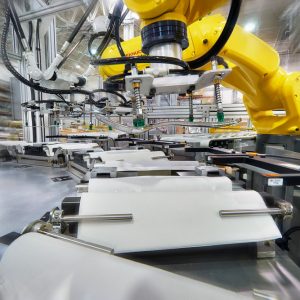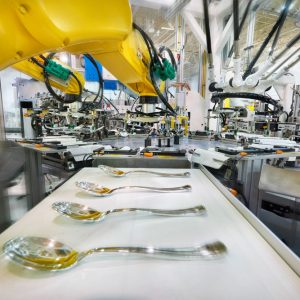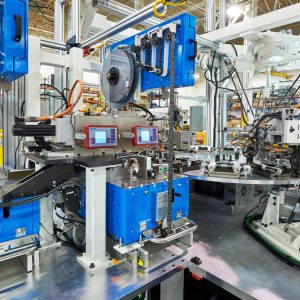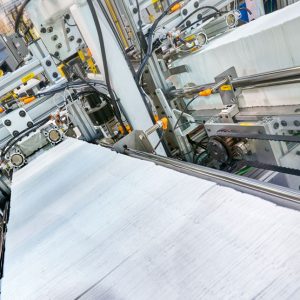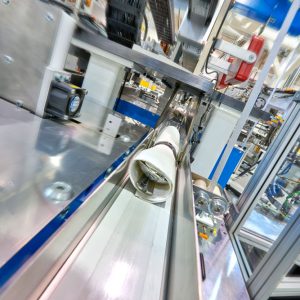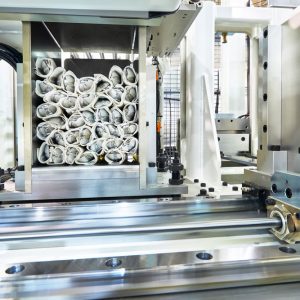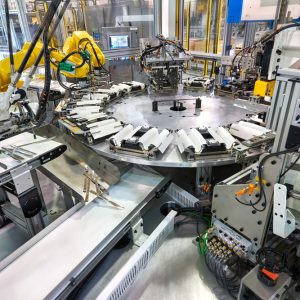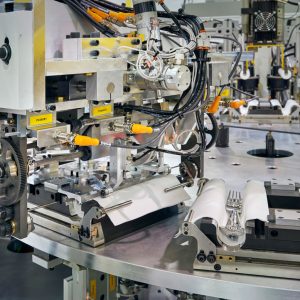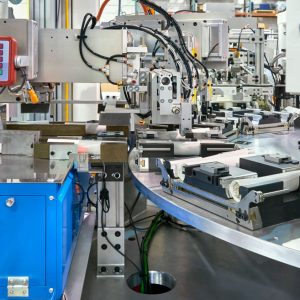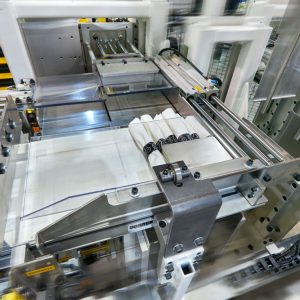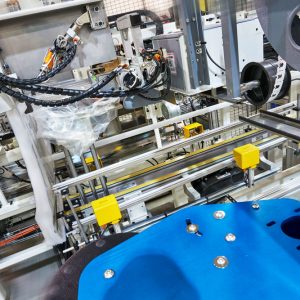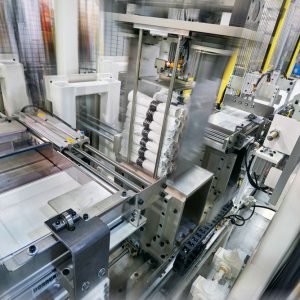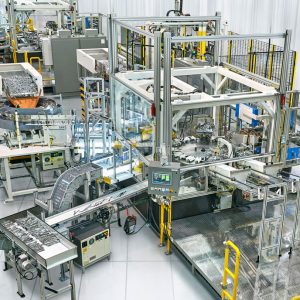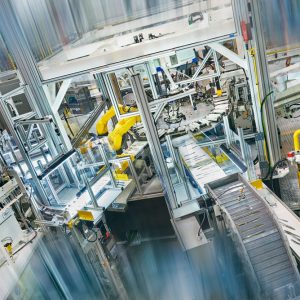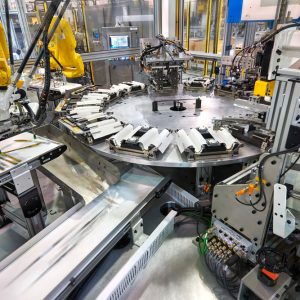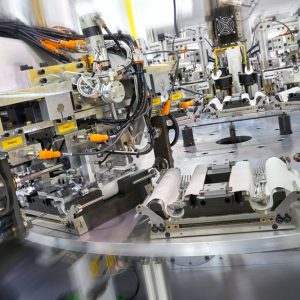 Manufacturer of disposable silverware and accessories – Oshkosh, WI