INNOVATION THROUGH AUTOMATION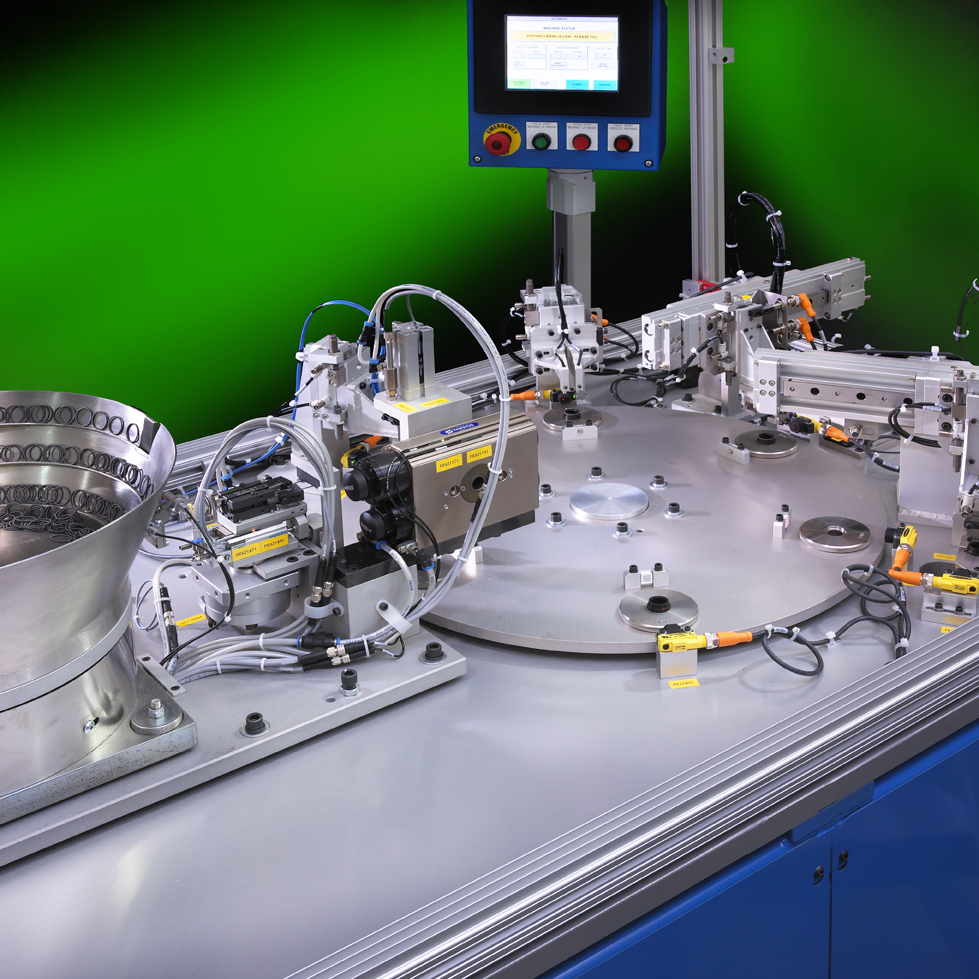 Selective Compliance Articulated/Assembly Robot Arm (SCARA) robots are typically used in assembly procedures handled by small robots. One chosen plane is used for compliance and features two parallel joints. This selective compliance means that while it is rigid as far as the Z-axis is concerned, it is compliant when it comes to the X-Y axes. SCARA robots can handle many types of material handling processes due to their atypical configuration. The structure of a SCARA robot is an intersection of two robotic arms, with both arms joined together at the base. A SCARA robot's X-Y motions are controlled using two independent motors. These motors use the processes of interpolation and inverse kinematics to control the robotic motions across these axes.
SCARA robots tend to be the fastest of all the industrial robot types in the industry. These robots have simplified calculations involving inverse kinematics, resulting in reduced computational time and cycle time compared to other robot types. They also tend to rate the highest of all industrial robotic types in terms of repeatability performance. Extremely high repeatability is a must in all applications that relate to small assemblies, as their tolerances can be as small as a few microns.
Applications for SCARA robots include some of the following:
Pick and place operations
Small assembly operations
Sealant application
Machine tool handling
Dispensing applications
Electric appliance manufacturers
Home appliance manufacturers
Contact Midwest Engineered Systems to learn how we can analyze your current production systems and develop a robotic automation system that increases productivity and efficiency!
Building the future of manufacturing, together