INNOVATION THROUGH AUTOMATION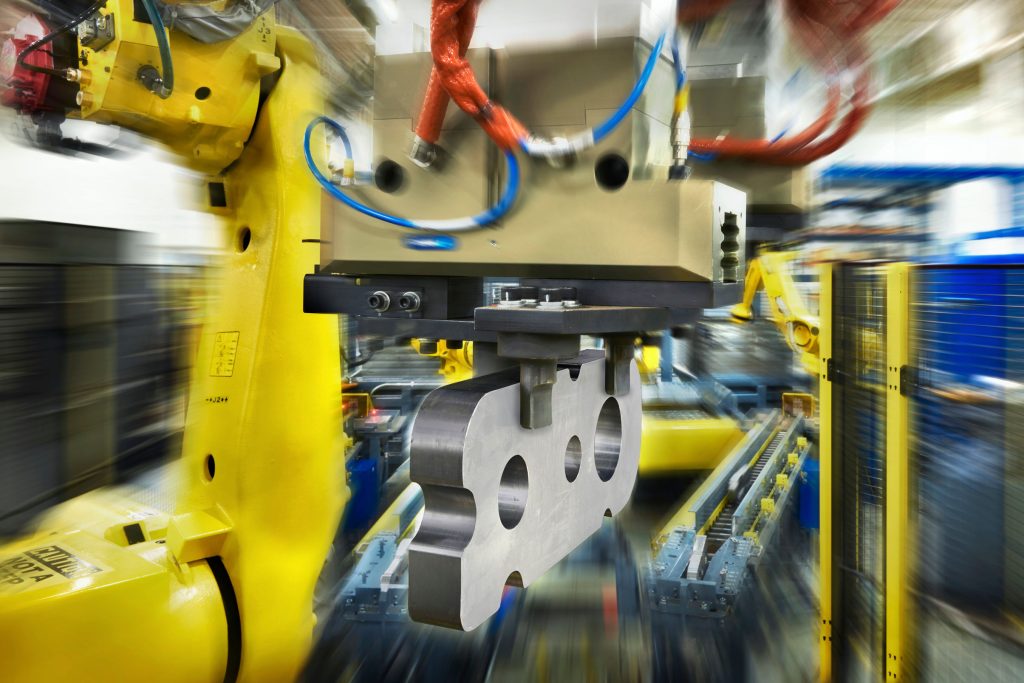 About End Effectors / EOATS
End effectors, also commonly known as End-Of-Arm-Tool (EOAT), are basically the hands of a robot arm. These end effectors can be made up of a combination of grippers, sensors, vision systems and custom material processing tools. The options and interchangeability are endless with all the features currently available. Tool changers are another common feature of an end effector. These allow the robot to quickly switch out its EOAT autonomously without human intervention.
Types of End Effectors
Grippers, welding torches, force-torque sensors, material removal tools, collision sensors, tool changers and other devices are examples of EOAT for robots. They can be driven manually, pneumatically, hydraulically, or electrically. The kind of EOAT that is required depends on the application.
Since they're simple to install and offer a lot of power in a tiny container, pneumatic EOATs have proven to be the most popular at the moment and in the near future. Since pick-and-place tasks are excellent candidates for automation and robots' grasping abilities have improved dramatically in recent years, grippers are another common EOAT for robots.
Robotic automation is rapidly becoming a crucial component of an already evolving world. The automation products Midwest Engineered Systems provides can elevate your business to new heights. Contact us today if your business is looking to expand its production capacity or to move away from the rigors of a manual labor workforce.
Building the future of manufacturing, together