INNOVATION THROUGH AUTOMATION
Types of Industrial Robots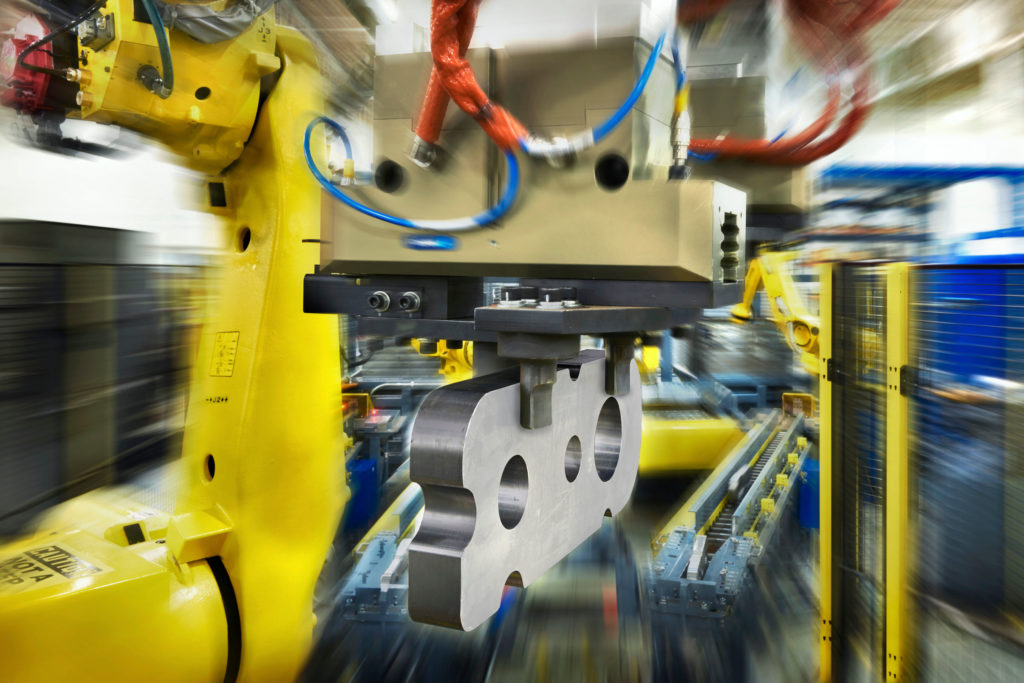 When it comes to industrial robots, there are seven primary types. Each of these types has its own robot joint configuration and application. This article will cover how each of these robots operates, what industries they are most suitable for, and their most common applications.
Contact Midwest Engineered Systems to learn how we can analyze your current production systems and develop a robotic automation system that increases productivity and efficiency!
The Different Industrial Robots
Industrial robots come in seven primary types. The following sections will discuss how each of the following robot types operates and their industrial applications:
Collaborative Robots (Cobots)
Capable of learning multiple tasks so it can assist with and work side-by-side with humans. Highly versatile and programmable.
Learn More About Collaborative Robots
Cylindrical Robots
Characterized by their rotary joint at the base and at least one prismatic joint connecting its links. They can move vertically and horizontally by sliding.
Learn More About Cylindrical Robots
Polar/Spherical Robots
Polar robots are robot configurations with a combined linear joint and two rotary joints, with an arm connected to a robotic base and a twisting joint.
Learn More About Polar Spherical Robots
Building the future of manufacturing, together
The Future of Manufacturing