INNOVATION THROUGH AUTOMATION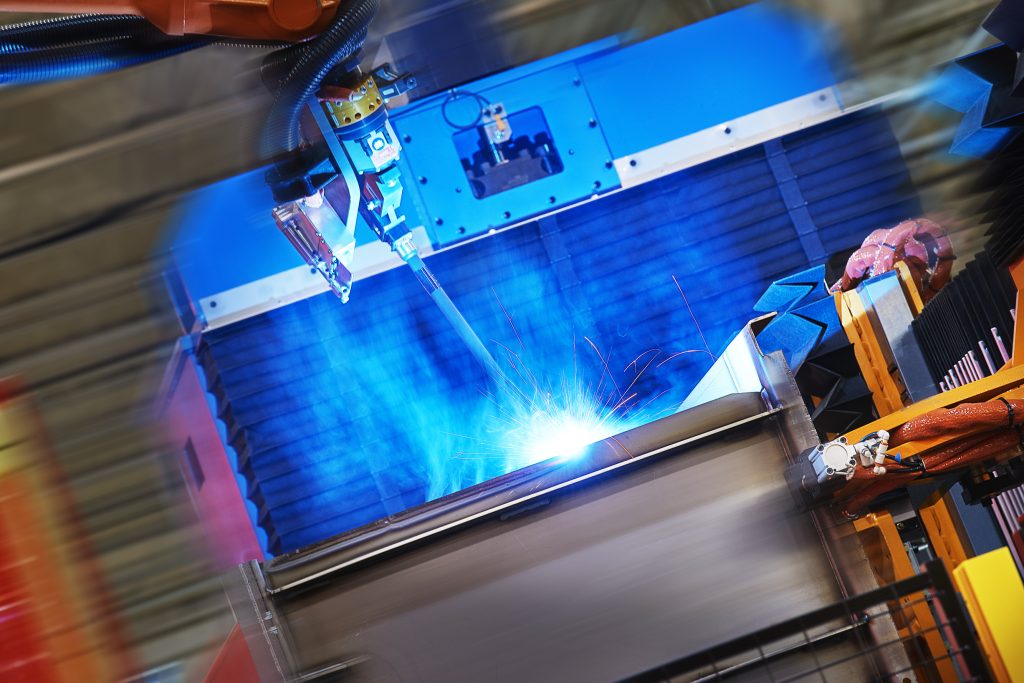 With standard integrated weld systems, the welding automation machinery is designed to specialize in just one of the processes (TIG, MIG/MAG, MMA). They tend to have certain features and functions that allow them to perform their particular process with great efficiency and user-friendliness. High-frequency ignition is a staple of today's TIG weld systems. MIG/MAG weld systems operate using multiple different settings, allowing for a wide range of adaptability in terms of weld arcs and weld seam dimensions. MMA weld systems optimize high arc stability and ignition characteristics.
About MIG and TIG Arc Welding
The two most common types of gas arc welding are Gas Metal Arc Welding (MIG) and Tungsten Inert Gas Welding (TIG). 
MIG Welding
Automated GMAW welding systems can work with aluminum, stainless steel, regular steel and many non-ferrous materials, in thicknesses of 26-gauge, up to and including, large heavy-duty structural components. The simplicity and adaptability of the process make MIG welding a good choice for large, automated industrial operations that require high production rates. Since MIG uses a filler material, it can be used to weld two different materials together, whereas TIG simply fuses the two workpieces together, thus requiring the two pieces to be of the same material.
TIG Welding
This type of welding can be performed vertically or in an overhead position, and requires less complex equipment to operate, whereas TIG welding doesn't require a spool to feed in. Also, TIG welding can be operated without filler metal in certain applications and can work in a larger range of different metals than MIG welding. Well-programmed automation can keep much more precise and repeatable operations than a human operator, especially at lower speeds.
Building the future of manufacturing, together