INNOVATION THROUGH AUTOMATION
Integrated Automation Systems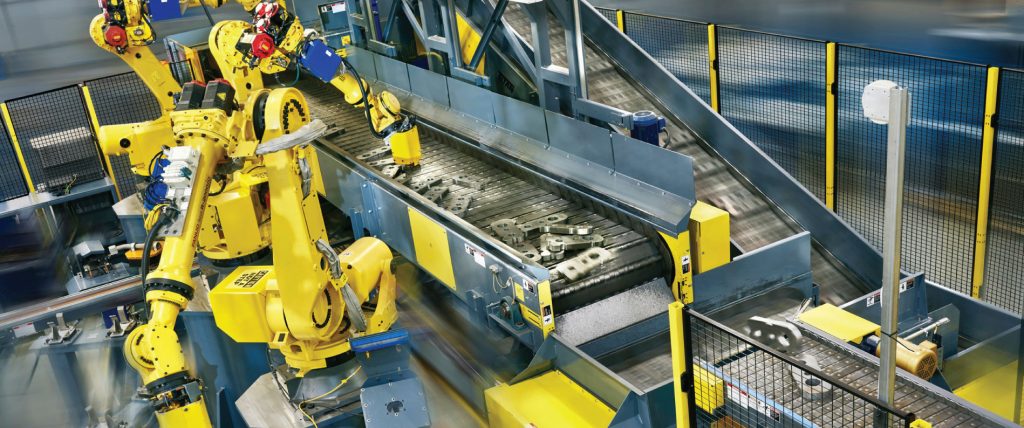 What are Integrated Automation Solutions
Integrated automation systems incorporate the total manufacturing system into a computer-controlled, digitally processed and coordinated system.
Integrated automation systems work through a common manufacturing system database. This central automation control point makes it possible to integrate industrial and non-industrial processes and robot integration through automated production technologies. Integrated automation systems are used in computer-integrated manufacturing and several types of advanced process automation systems.
A well-designed integrated automation system opens the door to implementing advanced technologies that could greatly increase efficiency and productivity across the entire manufacturing facility, including bringing together:
Computer-Aided Process Planning (CAPP)
Computer-controlled scheduling and production line control processes
Manufacturing Execution System (MES) / Manufacturing IT integration
Programmable Logic Controller (PLC) and Distributed Control System programming
Coordinated Drive systems and advanced Motion Control
Production Process Test Systems and Process Monitoring Sensors
Part validation and Vision Inspection Systems
Industrial Energy Management systems
Automated material handling systems
Automated retrieval and storage systems
RFID and Bar Code part tracking systems
Contact Midwest Engineered Systems to learn how we can analyze your current production systems and develop a flexible automation system that increases productivity and efficiency!
Building the future of manufacturing, together
The Future of Manufacturing