Robotic Case Packing Cell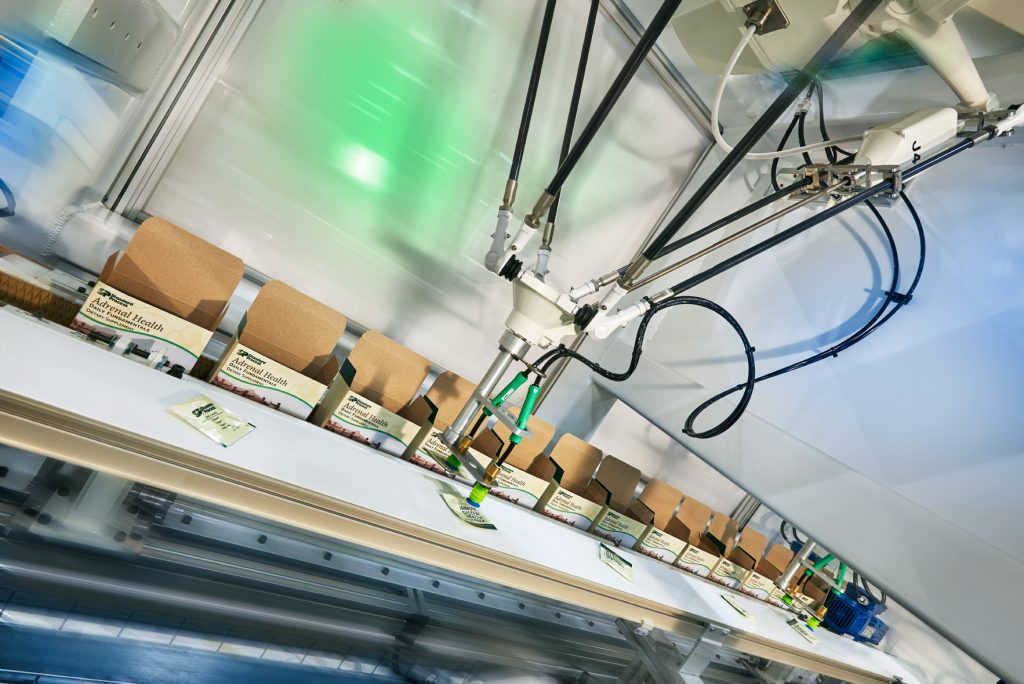 MWES provided a machine to erect the customer's pre-glued auto-bottom boxes and pack individual pill packs into those boxes.
The customer was utilizing multiple workers in order to manually pack their product. An automated packing station was needed to increase throughput and free up the employees to focus on other projects. Because safety was a major concern, a collaborative robot (Cobot) was used. By utilizing a Cobot, no fencing was required, as this type of robot senses the presence of human workers and can operate out in the open unabated.
Our team designed a Pill Pack Packing Machine which consists of two major stations: the Case Erecting Station and the Case Packing Station. 
The Case Erecting Station is a freestanding machine consisting of a flat box magazine and a Fanuc collaborative robot with an associated robot controller. The robot can automatically erect the customer's cases at a rate of four boxes per minute, and feed them into the Case Packing Station. 
The Case Packing Station receives cases from the Case Erecting Station, as well as the customer's product from upstream processes. The Case Packing Station contains a case/box conveyor, a product conveyor, case packing robots, power and control enclosures, the packing robots and associated controllers, and the operator interface terminal. The Fanuc M2 Vision System robots can pack 240 pieces per minute.
Our customer is now able to pack their boxes at a production rate of 14,400 pill packs per hour, making their Overall Equipment Effectiveness (OEE) increase by 85%.
Midwest Engineered Systems has a wide range of experience in building case packing systems. If you're looking to improve your case packing throughput, we have the knowledge and experience to make the project a success.
Contact us to learn about how Midwest Engineered Systems can automate even your most complex and challenging operations today.
Innovation Through Automation
A leading nutraceutical company based in Wisconsin.