Automated Food Packaging & Processing Systems
Looking for improvements in food quality and manufacturing throughput? Well-designed and executed food processing and packaging automation offer a more efficient workflow, use of labor, and allocation of facility resources. These systems can also position your facility for greater growth while offering the opportunity to be more competitive through lower operating costs.
At Midwest Engineered Systems, we are ready to design and manufacture automation solutions for a variety of food and beverage operations, scaling from single process cells to systems that encompass an entire production facility. From cleanroom operations to material handling, trust MWES to provide an effective automated food manufacturing solution that increases performance and reduces reliance on hard-to-fill manual labor operations.
When there's no off-the-shelf automation solution available, MWES custom designs and builds systems to perform a variety of food processing operations. Whether it be portioning and finishing operations, to assembly and packaging, trust us to build the systems that streamline food production.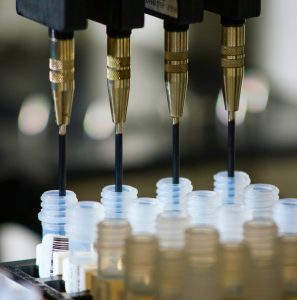 Automating product inspection can lead to increased throughput during the food handling process. Machines can analyze food products at a much faster pace than humans can and with much more consistency. Over time, these food inspection systems can offer even greater benefits by tracking quality across entire runs to help predict process issues and reduce downtime.
Midwest Engineered Systems has been building automated high-speed inspection systems for a number of years. Using the latest in machine vision technology, our systems can be integrated into existing production processes or into new automation systems.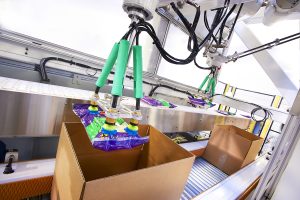 True production speed is measured from the total time it takes from start to finish. With most operations using automation systems to produce food products, why rely on manual processes to pack those products?
MWES has a number of turn-key case packing solutions available that can reduce reliance on using human workers to fill cases. These systems can pack secondary packaging in a variety of case patterns at speeds of up to 180 products per minute. Using machine vision and easily updateable programming, the MWES case packers can be quickly changed over for other product configurations. The machines can be up and running in as little as a day and are designed to fit within the space needed for human packers.
For more specialized situations, MWES can custom-develop systems to address these operations. We have the wherewithal to provide efficient solutions that increase throughput and quality, based on decades of automation experience and over two dozen engineering staff on hand.
If the packing of product cases is where automation stops at your facility, maybe it's time to think about automating the next steps in the material handling process. Putting those packed cases onto pallets with robotics is the next step in increasing throughput. MWES is highly skilled at designing and building palletizing systems. From single robotic cells for a single line to track-based systems that can serve a number of production lines, we have the knowledge to engineer a cost-effective and efficient solution that will further reduce packaging bottlenecks.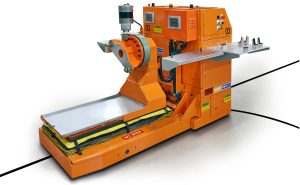 Adding Automated Guided Vehicles (AGVs) to a system provides the ability to seamlessly move palletized products to inventory or shipping without human guidance. AGVs can be integrated into a production system where the entire process can be executed without any human hands in the process. That means no more waiting for workers to travel across the facility or accidentally misplace products. It's all automated for maximum efficiency.
At virtually every stage of the food manufacturing process, MWES can automate the complex and specialized tasks that go into creating an efficient food production system. From building specialized machines to help in the processing of food materials to standardized systems that can fill, sort and monitor packaging, MWES has the experience needed to reduce reliance on labor and increase throughput, for even the most complex food production processes.
Contact us today to learn how Midwest Engineered Systems' unique solutions can streamline your production operations.