Bottle & Trigger Assembly Line
A firm came to Midwest Engineered Systems looking to robotically automate a spray bottle picking and capping assembly line operation.
Capping spray bottles on a manual assembly line requires a large number of workers to operate. 
MWES provided a trigger and bottle assembly system that received filled bottles, sorted and located triggers for assembly, and torqued triggers to bottles within customer-defined specifications. It was also required to ultrasonically weld triggers to the bottles.
Materials such as Linmot linear actuators, custom conveyors, and dual servo feed-screw controls.  The final system allowed part assembly, part verification, tracking for trigger closure torque, 100% verification of all parts and efficient error recognition.
The robot automation system MWES provided our customer greatly improved their throughput, and production speed of one part every five seconds.
Midwest Engineered Systems has a wide range of experience in building robotically automated assembly systems. If you're looking to improve your manufacturing throughput, we have the knowledge and experience to make the project a success.
Contact us to learn about how Midwest Engineered Systems can automate even your most complex and challenging operations today!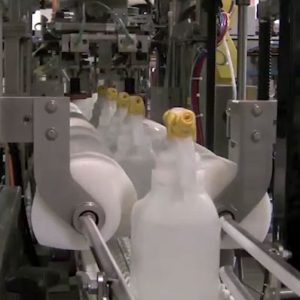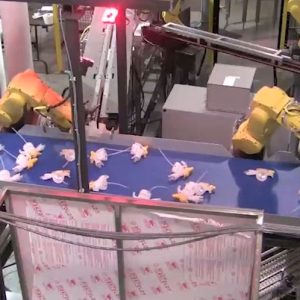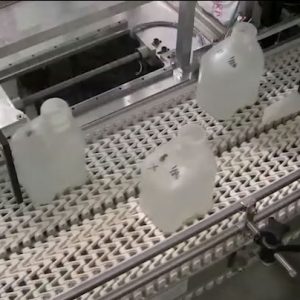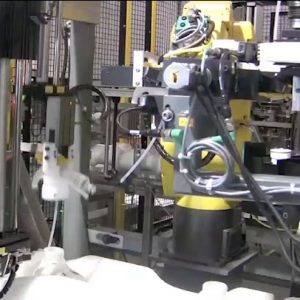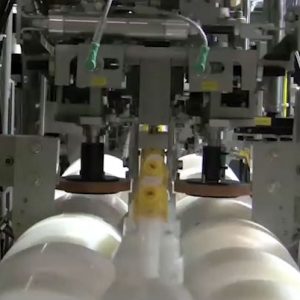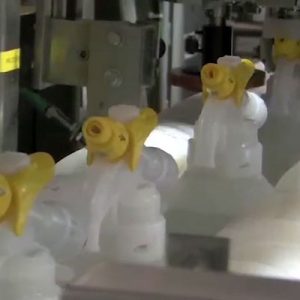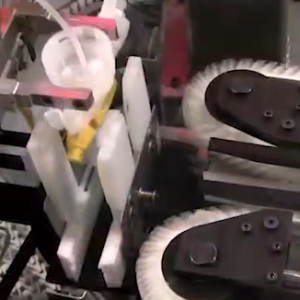 Manufacturer of industrial cleaning supplies – Racine, WI