We would like to thank everyone who stopped by our booth last week at the Wisconsin Manufacturing & Technology Show (WIMTS) at the Wisconsin State Fair Park. At our booth, we showcased the Easy-Arc Welding Cobot Cart which was a big hit with the students and attendees alike.
In addition to the regular industry attendees, there was a large number of high school students who attended a robotics competition hosted at the show. Many of those students visited our booth to check out the welding cobot and to talk to our specialists. Robotics and automation have historically interested the youth and aspiring engineers alike. Opportunities such as WIMTS are excellent entry points to inspire students into a career in robotics.
WIMTS is truly a place for education, collaboration and innovation!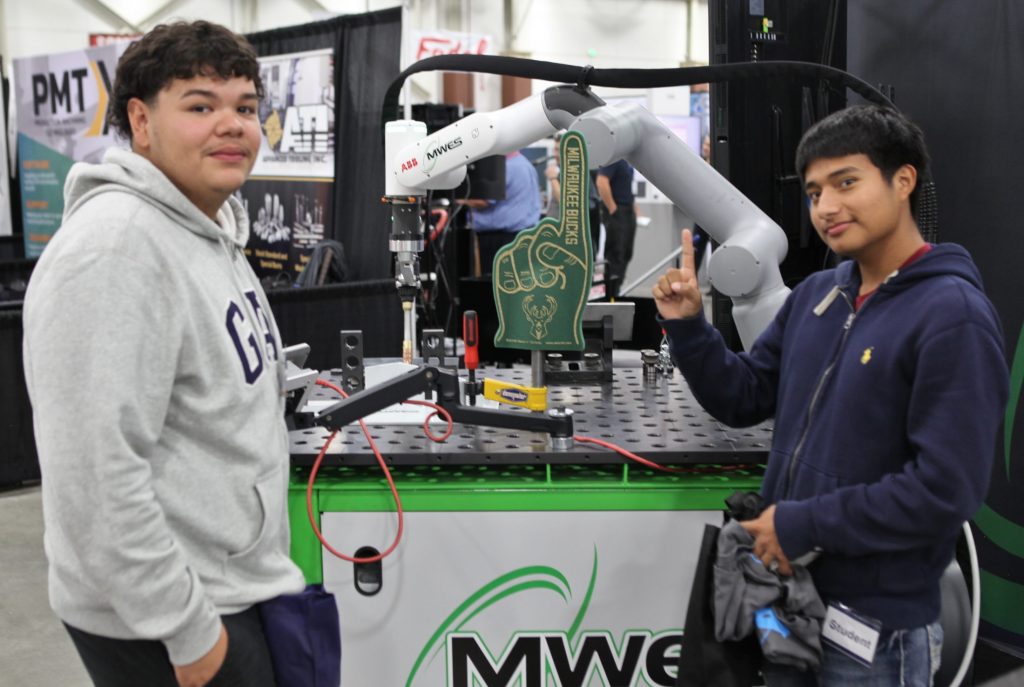 If you missed us during any of the trade shows we exhibited at this season there will definitely be more opportunities to see us down the road next year. Otherwise, if you are interested in robotic automation and how it can enhance your process, please contact us today.