INNOVATION THROUGH AUTOMATION
Types of Industrial Control Systems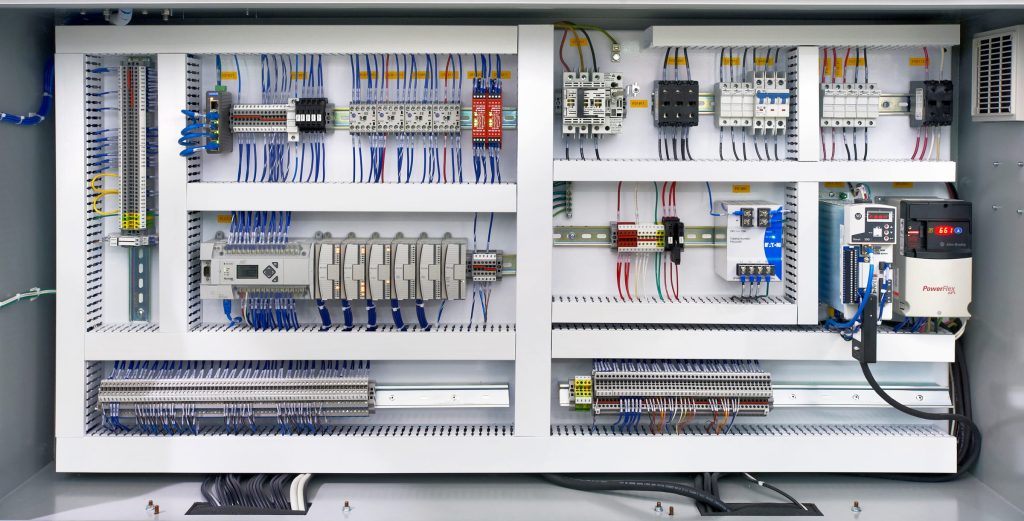 About Industrial Control Systems
Many industries have used different sorts of Industrial Control Systems (ICS) electronic applications. These systems consist of equipment and software that monitor and control physical processes in various sectors, such as manufacturing, industrial production, energy management, water treatment, transportation and healthcare. ICS is essential for the efficient and safe operation of many critical infrastructures and services that we rely on every day.
Contact Midwest Engineered Systems to learn how we can analyze your current production systems and develop an industrial control system that increases productivity and efficiency!
The Different Industrial Control Systems
Industrial Control Systems are organized into several classes by reference to their control action's relative complexity of the overall functions of the ICS.
Distributed Control Systems (DCS)
Distributed Control Systems are systems of controllers, sensors and specialized computers that are distributed through industrial plants.
Learn More About DCS
Industrial Automation and Control Systems (IACS)
IACS can track and control many processes through sensors on machines, smart devices and other software and hardware that turns sensor information into different control outputs.
Learn More About IACS
Human-Machine Interface (HMI)
With an HMI, various device processes can be controlled, visualized and managed through interactions between people and machines.
Learn More About HMI
Intelligent Electronic Devices (IED)
IEDs are incorporated into ICS structures to facilitate highly sophisticated power automation capabilities. They typically are electronic components with microprocessors, such as a circuit controller and regulator device.
Learn More About IED
Programmable Automation Controllers (PAC)
PACs often have more connectivity options and a wider capability of controlling systems than most PLC systems.
Learn More About PAC
Programmable Logic Controllers (PLC)
PLCs are crafted to be highly resilient, capable of holding up to extreme weather conditions such as very high and low temperatures, high humidity, electrical noises and strong vibrations.
Learn More About PLC
Remote Terminal Units (RTU)
RTUs also manage connections to remote or local controls, which is why they are known as remote units of tele-control or remote units of telemetry.
Learn More About RTU
Supervisory Control and Data Acquisition (SCADA)
SCADA systems were designed to solve communication issues, particularly data integrity and delay issues stemming from the various communication media.
Learn More About SCADA
Building the future of manufacturing, together