We just took possession of a brand new FANUC M-2000iA 1200 Industrial robot for an automation project we're starting. This robot is the third-largest by payload FANUC makes at a capacity of 1350 kg, or 2976 lbs. That roughly equates to a new Mazda Miata with two passengers and whatever sort of luggage that can fit in it. Special thanks to M&H Industrial Service for helping us position the robot.
The robot will be used to move 1000lb and larger parts through a series of manufacturing operations after MWES finishes fitting out and programming the automation cell.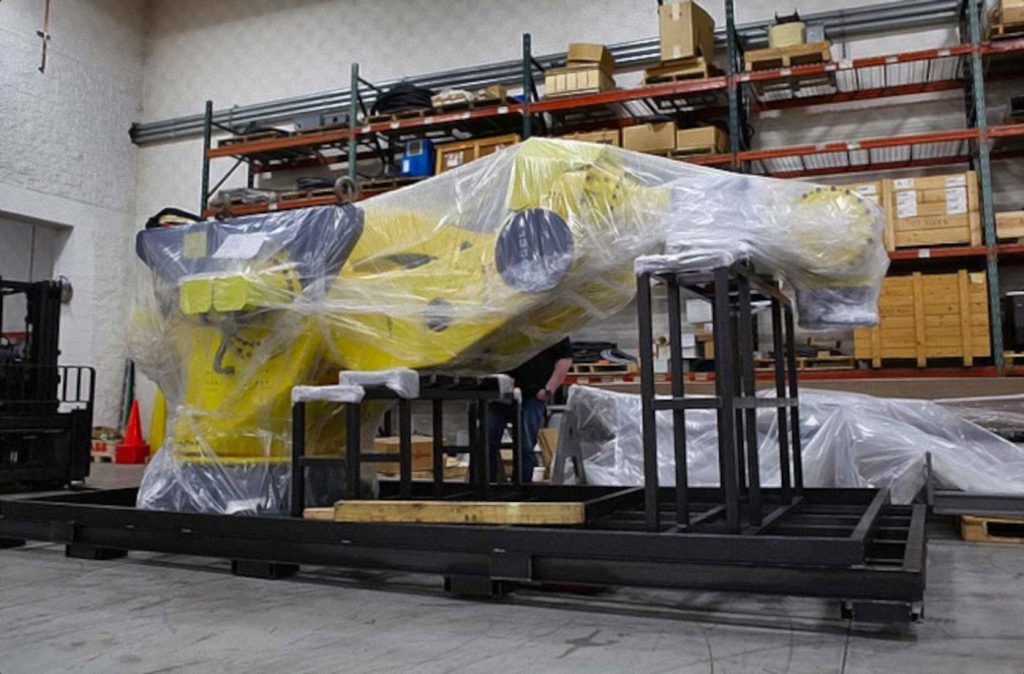 Of course, if you needed bigger, FANUC has a new 2300 robot that can do 2300kg. Or we could use our internally designed robotic articulation systems that can do north of 20,000lbs.
We automate big things at Midwest!