Midwest Engineered Systems has partnered with GE Healthcare to help build ventilators faster for those in need. GE tapped the firm to help expand its production capacity after hearing of its successes in automating the manufacturing of precision valves for GE's turbine engine division.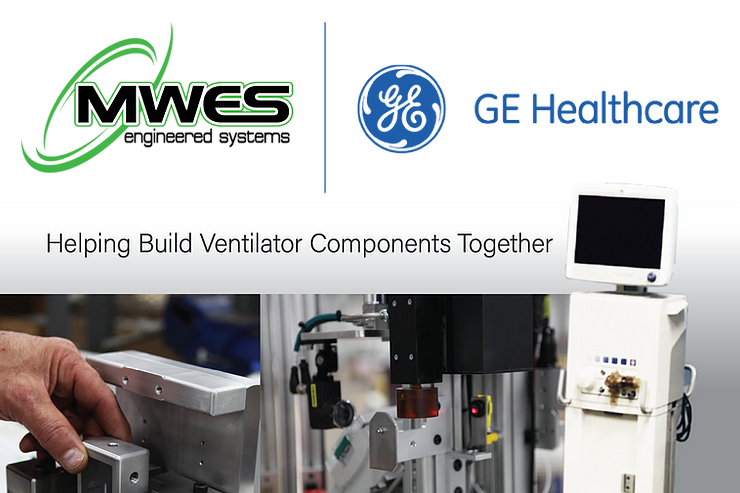 One area where MWES has been asked to help immediately is in mitigating component testing bottlenecks. The company is building (8) calibration stations for the control valves necessary to run the ventilators. The new test machines duplicate and expand GE's current capability in configuring the components, giving the firm far greater production capacity for lifesaving ventilators.
The MWES team has been working hard to locate compatible parts and pushing vendors to get valuable components necessary for the building of these units as quickly as possible. At the same time, MWES has gone the extra mile in working to specify and replace obsolete components, modernizing the systems as they go to increase performance and reliability. Knowing that time is of the essence, Midwest has already begun delivering the equipment to GE.
In a further effort to increase production right now, MWES is streamlining one of GE's manual ventilator production lines. By adding a variety of time-saving functions to the current line, the company believes it can help get badly needed ventilators into the field at a far quicker pace through increased process efficiency.
The current manual assembly line at GE is running around the clock to produce as many ventilator valves as it can. The updated manual assembly line, after MWES has completed its upgrades, will be able to double ventilator valve production, while using fewer shifts.