For a lot of operations, the easy automation projects are essentially solved. Simple pick-place operations and general machine tending applications lead that charge with robot-in-a-box solutions. But what if you have a process that's a lot more complex?
More than a standard solution is needed and an integrator that can think creatively, develop new solutions – sometimes with cutting edge technology – that make efficient work out of challenging automation projects. Most importantly, is knowing whether automation is right for your process.
The paramount question is if the automation can provide a significant enough return above the current process. Edge of napkin calculations and even complex automation simulation can provide general estimations but when the automation is challenging enough, sometimes the only way to be sure of its potential is to physically test what's necessary to make it work. Midwest Engineered Systems does just that with its Proof of Principle (PoP) testing.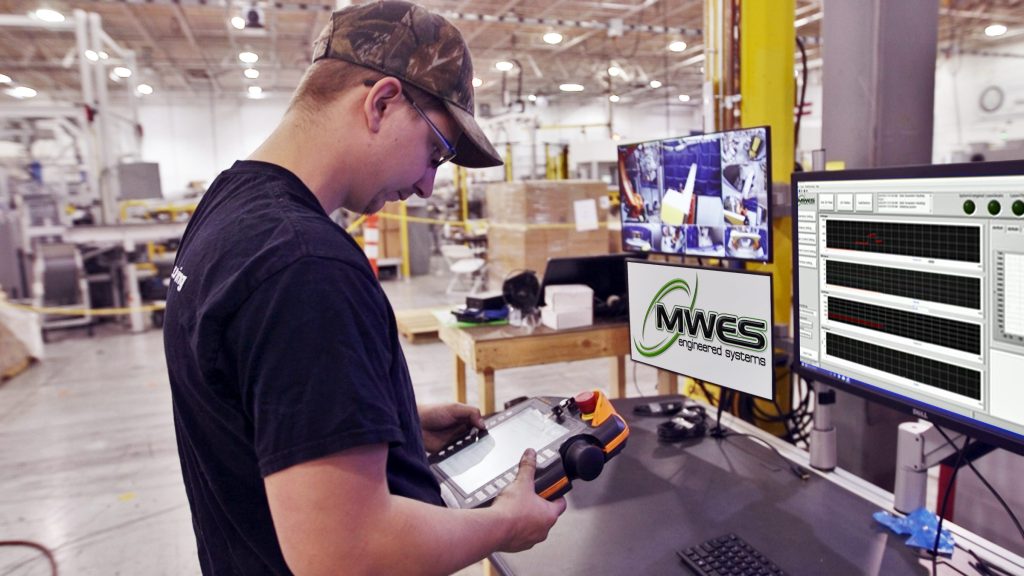 Costing a fraction of the price of designing and building a complete automation system, MWES' proof of principle testing program provides real-world testing on production-grade components. These prototype systems determine the potential performance a purpose-built system could provide – and before significant investments are made.
Based on analyzing your current process, our engineers will develop and build a physical example system to prove what automation could achieve. Customers, if they choose, can see the system operating in real-time using provided production-ready parts. At the completion of the PoP, MWES will provide a detailed performance analysis of the process including important considerations and recommendations, as well as the metrics necessary to make an informed decision as to whether pursuing automation for this process is worthwhile at this time.
If you're looking at automating a process that's beyond off-the-shelf solutions, contact MWES to learn about how we can develop and test potential solutions not just in simulation but in the real world to more efficiently determine if automation is right for your operations.