A part of what we pride ourselves on at Midwest Engineered Systems is keeping up to speed on the latest technologies in automation. With that in mind, we've brought in one of FANUC's latest collaborative robots (or cobots) from the CRX series of industrial robots for one of our upcoming automation projects.
While integrators can see demonstrations of robots at FANUC locations or trade shows, having one at our facility and putting the Cobot through its paces is the best way to understand the robot's capabilities and where to find the most success in its use.
This new FANUC CRX-10iA/L collaborative robot sports many of the same features that make Universal Robots so intriguing. The robot is easy to install, takes up a small amount of space and has a new teach pendant that makes it easier to operate. Couple these features with a cobot's ability to work much more closely with human workers and the potential for automation in close quarters production operations where this one is planned to be used is even more apparent.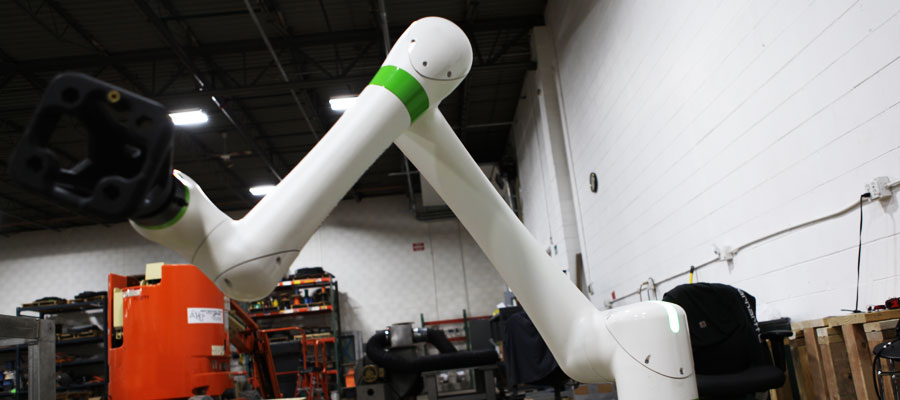 If you're considering automating production operations in a mixed format where robots are needed to work in close proximity to humans or have tight space requirements contact MWES today. We'd be happy to help you achieve your goals with robots like this FANUC or others which are more suited for your specific needs.