Many businesses rely on machines that are decades old, and those machines develop a great deal of wear and tear over time. Maintenance costs and downtime for repairs can be a costly expense and severely hinder production line throughput. An automotive parts manufacturer came to Midwest Engineered Systems afflicted with that very problem. That firm was saddled with an old complex knurling machine that required constant maintenance in order to keep the manufacturing line moving.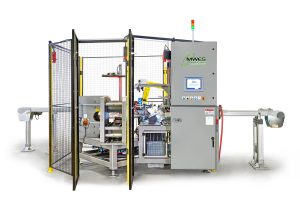 MWES provided them with a new knurling machine that was built with fewer moving parts and required less tooling to operate. These improvements alone drastically improved the reliability and overall uptime of the knurling process. Along with the improved maintainability, modern quality of life improvements, such as sensors to track failures, a reduced footprint for an increase in floor space, and reduced tooling for quicker changeovers, all made for a much-improved manufacturing throughput. Read more about this project.
If your business is looking into improving its knurling automation or to simply upgrade any existing automation – please contact us today!