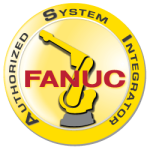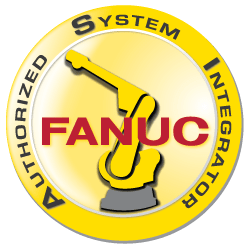 Midwest Engineered Systems was honored with two of the three Fanuc Robotics System Integrators awards for 2018. One honor, the Sales Leadership Award, is for exemplary level FANUC robot system sales. The second honor, the Outstanding Sales Growth Award, is for increasing robot sales by more than 50% from the previous year.
"We are proud to have been selected for these awards. In a way, they show just how much experience we have in the robotic integration industry" said Midwest Engineered Systems Vice President of Sales and Marketing Peter Gratschmayr. "But at the end of the day, the most important thing is that we provide the best solution for our customer's needs regardless of sales volume recognition."
MWES has found great success in integrating FANUC products into robotic welding systems, assembly systems and beyond, including a single project featuring 22 FANUC robots for automating foundry finishing. As an authorized system integrator for FANUC, the largest leading supplier of CNC systems, and factory automation including a wide array of robotic systems, MWES custom designs, builds and services automation systems for our customers' specialized needs from small stand-alone systems to large-scale turnkey production lines.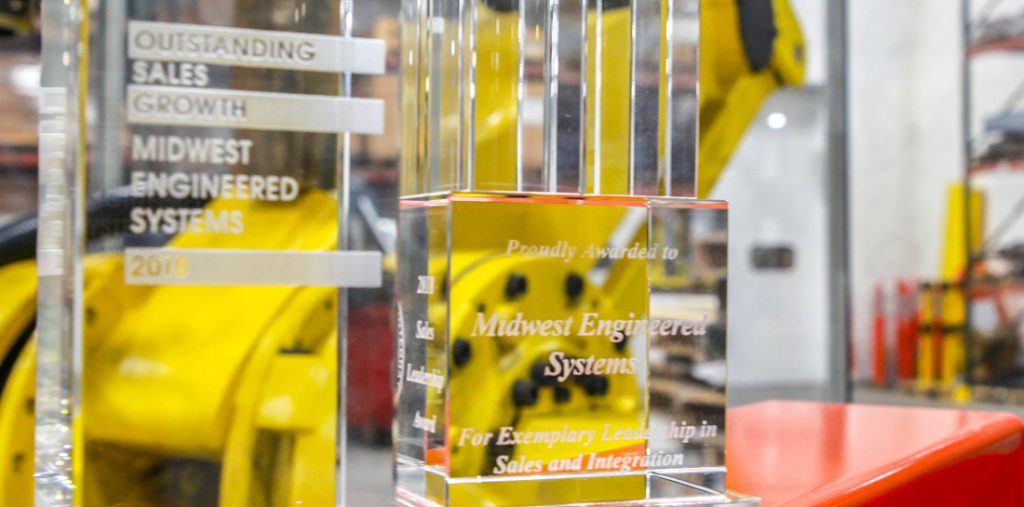 Midwest Engineered Systems Inc. (MWES) is an innovator and leader in complex production systems integration for over 27 years. The company's diverse industry base includes some of the largest manufacturing companies not only in the midwest but across the globe. MWES's extensive industry experience, a broad range of product knowledge, and customer-focused approach have made it a leading automation integration supplier with a solid reputation for quality, service, and value.
Contact us, for more information about what MWES can do for your project!