Pewaukee, WI May 2, 2013 – Midwest Engineering Systems Inc., an innovative provider of premier custom machines and integrated systems, has been awarded Fanuc's Intelligent Robotics Award.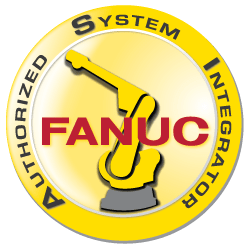 Fanuc Robotics America presented Midwest Engineering Systems Inc. with the 2012 Excellence in Intelligent Robotics Award during the Annual Fanuc Robotics Integrators Conference, held in Orlando Florida. This award recognizes robotic integrators for using robotic vision systems (sensors, cameras, and imaging technologies) to design 'Intelligent' Robots.
Intelligent robots have similar characteristics to humans because of their human-robot interface functions. They react to their environments to facilitate a flexible process. The engineers at Midwest Engineering Systems program robots to adapt to variable environments and effectively cope with unexpected situations.
Midwest Engineering Systems designs intelligent robotic solutions for various applications such as assembly, palletizing, packaging, welding, and many more.
Midwest Engineering Systems Inc. has provided high-quality custom machine design and automation solutions since 1991.
Source: https://www.automate.org/news/