Midwest Engineered Systems is a leading supplier of fully automated systems. From product manufacturing to product distribution, MWES specializes in designing automated systems for a variety of complex processes. The broad product knowledge of our engineering staff enables MWES to integrate a variety of mechanical and electrical subsystems, hardware, and software into a complete, robust solution.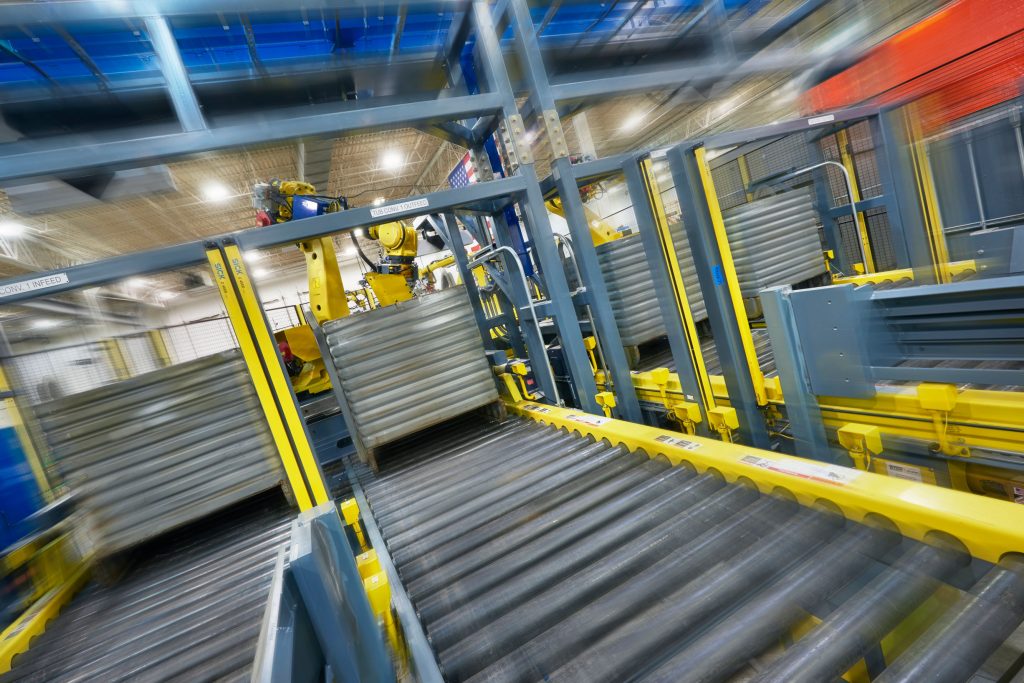 COMMON AUTOMATION SYSTEMS INCLUDE:
Material Handling Systems
Conveyor Systems
Data Collection Systems
Assembly Line Automation
Brake Press Automation
Factory Automation
Motion Control Systems
From the component level to the supervisory PC level, MWES will design a solution that meets the functional, performance, and maintenance requirements for a successful system. MWES's automation systems are designed according to mechanical and electrical industry standards and include all necessary safety and maintenance requirements. In addition, MWES system design capabilities include projects that have strict performance, reliability and environmental, requirements.