Midwest Engineered Systems designed and built a welding positioner and custom robotic welding system for a manufacturer to help produce quality and more reliable products.
This automated welding and positioner system was custom built by Midwest Engineered systems for large and heavy part manufacturing.
A product conveyance system automatically loads and unloads the weld cell with parts. Custom MWES 3-Axis "L" arm positioners are integrated for optimal welding. Each positioner is equipped with a 6-axis servo gripper, giving it the ability to adapt to an infinite number of part designs.
Parametric robot programming adapts to a broad range of products and allows the end-user to introduce new production parts into the system without additional robot programming.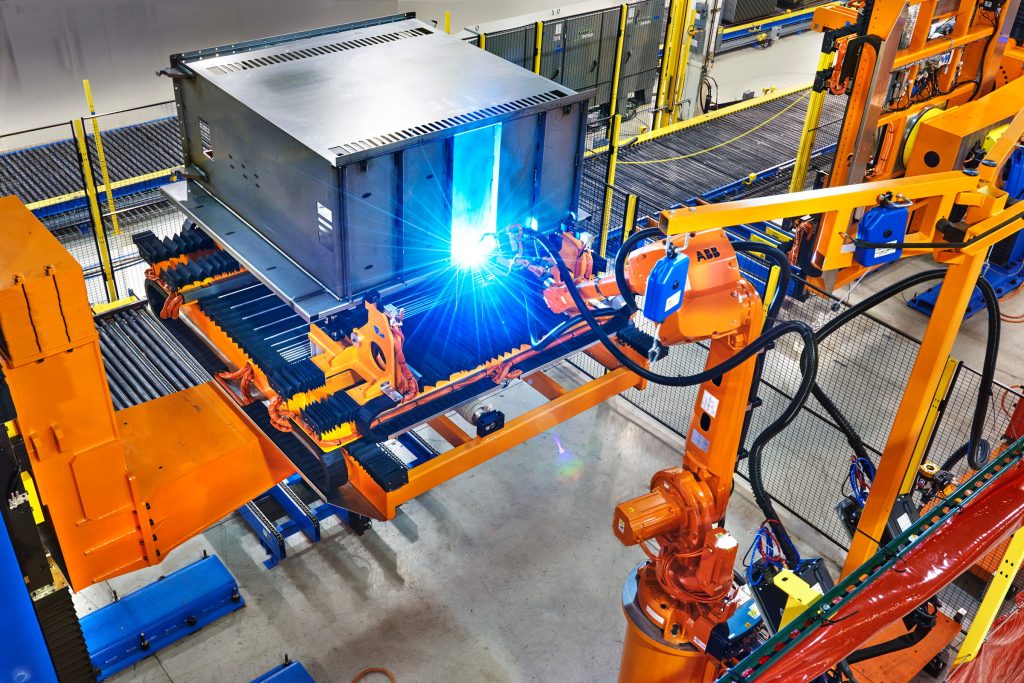 Fronius weld power sources used with two-wire feeders: one for stainless steel, one for mild steel. ATI automatic tool changers were integrated for on-the-fly welding gun changes.