Roll 2 Roll Web Coating & Finishing with SPEs and FlexPackCon
Midwest Engineered Systems Inc., an innovative provider of premier custom machines and integrated systems is proud to be sponsoring the 2017 AIMCAL Roll 2 Roll Conference (previously known as the Web Coating & Handling Conference) for the fifth year in a row!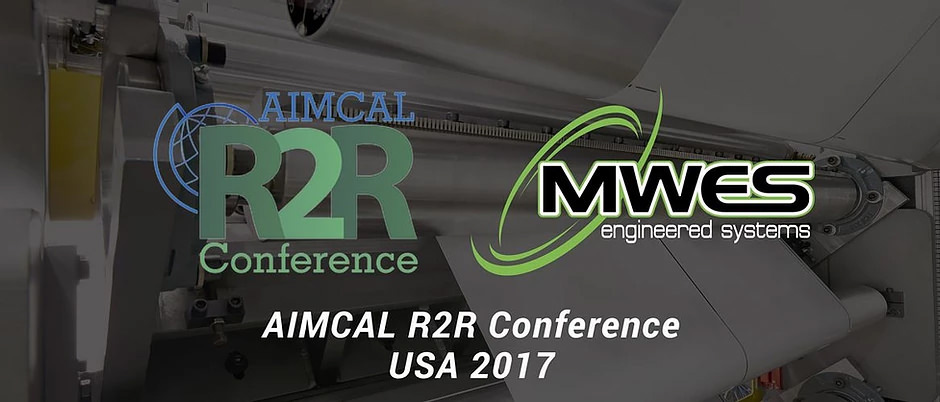 The AIMCAL R2R Conference will take place on October 15-18, 2017 at the Saddlebrook Resort & Spa in Tampa, FL.
Conference participants are able to choose from a variety of industry presentations and 4 technical courses to enhance their knowledge of web coating and handling processes and applications.
The conference includes a tabletop reception on Sunday and Monday, October 15 & 16 with over 80 companies, extensive networking opportunities, and presentations from experienced industry leaders.
Midwest Engineered Systems Inc. is a long-time member of AIMCAL. Our team will have a tabletop display during the conference along with Web Handling experts available to meet with attendees and answer questions.
Register for the Conference here.
Be sure to download the official AIMCAL R2R APP Here. Midwest Engineered Systems sponsors this app every year and it includes everything you need to navigate your way through the conference!
Midwest Engineered Systems Inc. is committed to providing simple solutions to complex manufacturing problems. Our engineering staff has technical expertise that includes a diverse knowledge base, building thousands of custom machines over the last 26 years. Our full-service shop and 100,000+ sq ft of manufacturing space allow us to integrate new equipment and rebuild existing equipment to support our customers.
Midwest Engineered Systems Inc. has been providing high-quality custom machine design and automation solutions since 1991.