Due to the Covid-19 events, the Converters Expo show has been moved to August!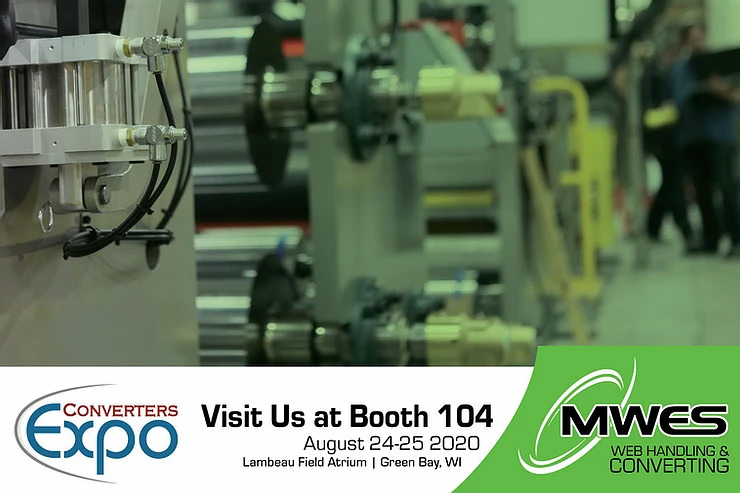 Find out what we've been up to in the web handling and converting industry. Visit Midwest Engineered Systems at the Converters Expo, on August 24th and 25th. Held at the Lambeau Field Atrium located in downtown Green Bay, WI, the expo is an event that brings together converters of paper film, plastics and nonwovens with industry buyers, specialists and suppliers. This makes Converters Expo an excellent opportunity to find manufacturing partners and learn the latest in converting equipment and systems.
Please stop by and say "hi" to our VP of Web Handling and Converting, Steve Bougie at booth 104. and to hear and how we can make your production more competitive. Or contact Steve at SteveB@mwes.com or by phone, at 414-668-7784, to set up a specific time either during or after the show.
Sign up now for Converters Expo! Registration is available online on the Converters Expo website.
To learn more about MWES and what we can do to make your processes more efficient, competitive, or just up-to-date, please visit our website in our web handling section.
See you at the show!