MWES' Additive Laser Room re-modeling is complete and ready to build your parts.
ADDere, a division of MWES, has recently completed upgrades to our laser wire additive manufacturing system which utilizes our state-of-the-art closed-loop distance and thermal sensors when creating your parts. Our high accuracy, industrial Kuka robot is at the heart of the system. A 14kW Laserline diode laser controls the melt pool in conjunction with a Miller 500 amp hotwire welder. This deposition system is combined with a precision MWES 2-axis servo positioner which facilitates a 5-axis construction when required.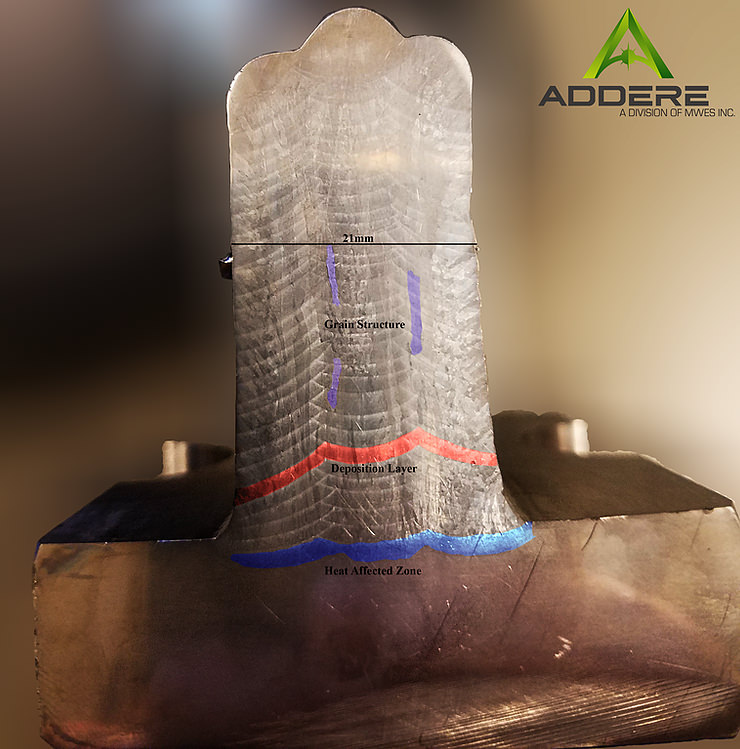 This fully integrated system allows for additive build sizes up to 22 inches wide, 50 inches long and 20 inches tall. Typical build materials include Stainless Steel, Inconel, Titanium and other exotic metals. The ADDere additive system achieves the highest quality metallurgy while maintaining extremely high deposition rates up to 30 lbs per hour.
Call today, at 414.327.0000, for an evaluation of your manufactured part.