Foundry Automation Solutions
Providing Foundry Automation and Integration Solutions
Automating metal removal, degating, and deflashing of castings, and even material handling applications can overcome a shortage of workers that many foundry and casting firms struggle with. Using cutting-edge technologies including the latest in robotic technology and machine vision, MWES can achieve desired casting finishing production and quality goals while producing more consistent parts while reducing reliance on manual labor.
With the flexibility and articulation capabilities of today's industrial robots, they can easily clear holes, process interior features or passageways and remove sand defects or parting lines. Further, these systems' heavy-duty pneumatic or electric spindles can be expanded using automated tool changing capabilities for applications that require a large number of processes, increasing each robot's utility.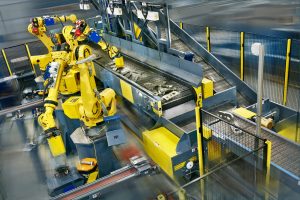 Whether it's high volume production, the automation of high mix/low volume operations, or operating on extremely large castings, MWES has found ways to reduce the need for specialized fixturing and downtime attributed to resetting for different part runs. Today's robot systems are highly adaptable to production changes while reducing the number of part-specific, wear-susceptible tooling on the line. This flexibility comes from the ability to quickly and easily extend the systems' processes in the software, instead of in the hardware. Further, the programming can now be done offline, minimizing the amount of downtime for production changeovers.
Our abilities go beyond just the automation of grinding, finishing, or rough machining. MWES is a complete automation systems integrator experienced in a variety of production processes. We can automate the processes after casting finishing including providing machine tending cells, palletizing systems and other material handling operations that can streamline downstream operations. These additions can be done all at once, or in stages, and are designed to integrate as a turnkey production line with your current processes.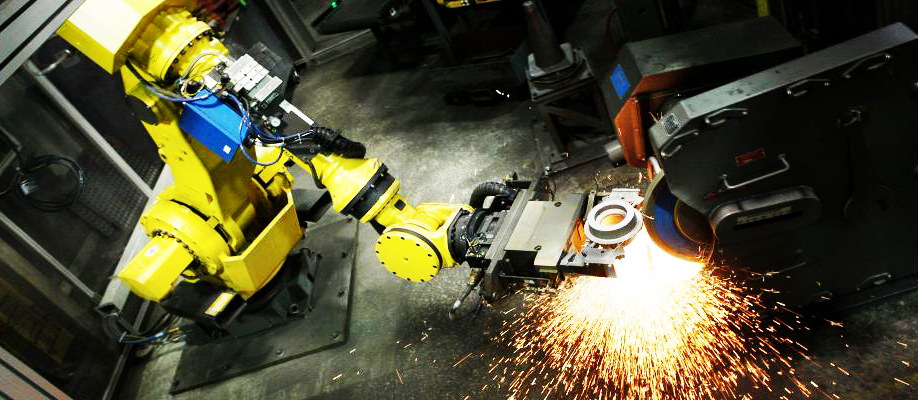 Trust MWES to automate your foundry finishing processes including cutting, buffing, sealing, grinding, blast cleaning and more! Call us today to see how MWES can increase the efficiency, quality and productivity of your foundry casting operations!