Midwest Engineered Systems Inc., an innovative provider of premier custom machines and integrated systems will be exhibiting at the International Converting Expo (ICE USA) from February 10-12, 2015.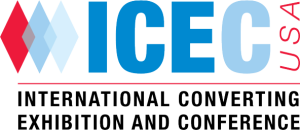 ICE USA 2015 will take place at the Orange County Convention Center in Orlando, FL, and will run for three days (February 10-12, 2015). The expo brings in almost 3,000 converting professionals from 45 states and 44 countries. 345 companies will be exhibiting the latest equipment and technology in the converting and packaging industry.
MWES BOOTH AT ICE USA 2013
Our web handling and converting specialist will be at ICE USA to answer questions and discuss equipment upgrades and improvements to outdated or obsolete machines. Our staff will explain to visitors the variety of benefits that come from upgrading older equipment vs. purchasing brand new machines, or, configuring a line with a combination of used and new components. Midwest Engineered Systems will be located in the AIMCAL Pavilion in Booth #252.
Midwest Engineered Systems Inc. is committed to providing simple solutions to complex automation problems. Our engineering staff has technical expertise that includes a diverse knowledge base, building thousands of custom automation systems over the last 23 years.
Midwest Engineered Systems Inc. has been providing high-quality custom machine design and automation solutions since 1991