Automated Robotic Case Packing CPG Machines
Drop-in Packaging Productivity
Speed and consistency are key to successful consumer packaged goods product production. Both of these metrics have everything to do with how difficult it is to find and retain a quality workforce that can keep up with the increasing production speeds that automated food processing machines can achieve.
Until now, robotic systems weren't the best choice for filling these needs due to food product bag packaging's inconsistent shapes and orientation. That all changes with MWES's blend of best-in-class robotic vision systems and high-speed, pick-place robotics. Now, these systems can nearly flawlessly package between 120-160 packages per minute.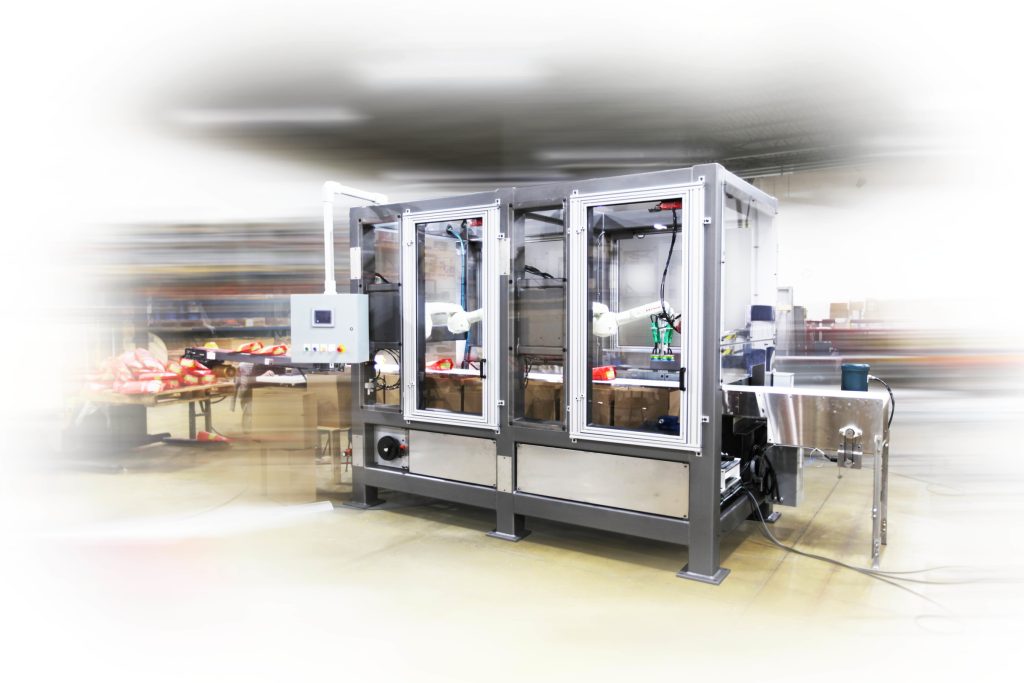 The bag pack-out system automates the packaging operations that are typically found in food products like soup mixes, frozen vegetable packaging, meat products and more. In many industries, these products are picked off a production belt by operators and hand-packed into shipping boxes. This process can be one of the more labor-intensive operations in the production system. But the speeds are usually more than a single operator can handle. As such, this operation can become a production bottleneck and a point where errors could occur.
MWES's turn-key automation solution tackles these labor-intensive aspects while offering greatly improved production quality. Learn more about how the bag pack-out system works, the benefits they provide or look at the following standard machines currently available.