What the AS/RS Can Do For You
Automated Material Buffer System
The MWES AS/RS buffer system allows for the collation and management of asynchronous production processes. Inventory rooms can produce product specific kitting on a schedule that's more conducive to their efficiency and load them into the AS/RS system when done.
These kits can be retrieved with the rest of the components needed for a specific production run. Allowing the AS/RS system to manage these kits' locations and when they're called, can reduce routing confusion on the floor when building products that have high part commonalities.
Our production-focused storage systems are designed from the start to fit into legacy production facilities. With its scale and operation, our AS/RS system can change how you think about not just warehousing, but production processes – and increase your throughput along the way.
Below we talk about some of the biggest ways a production-focused AS/RS system can streamline the way a manufacturing facility operates.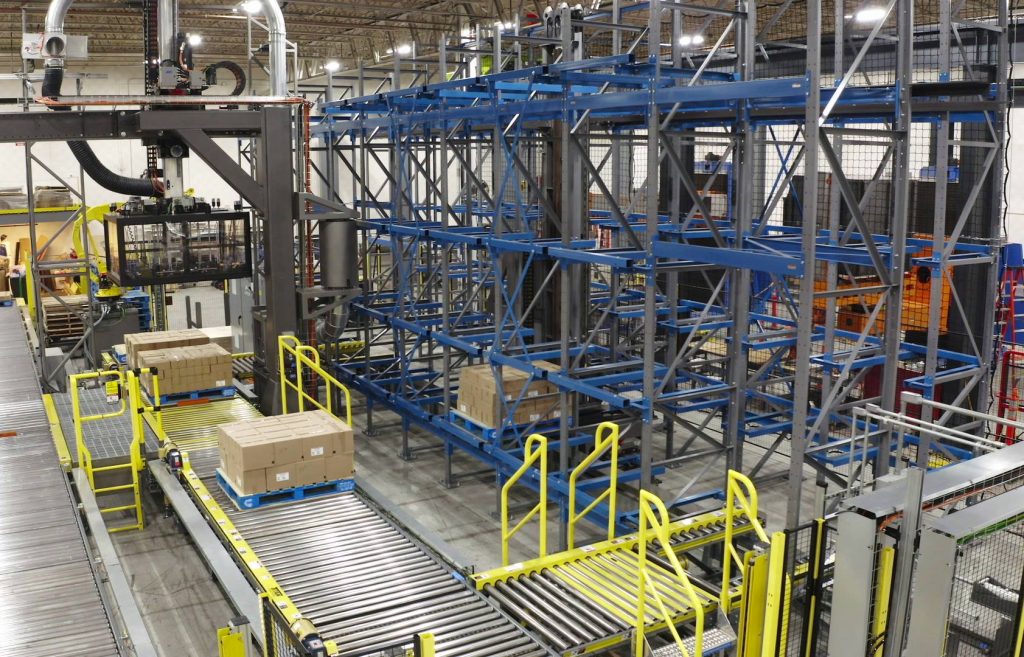 The AS/RS system can be set up for operating on multiple in-and-out materials, not just consumable items. This makes it quite useful for storing fixtures and tooling for jobs in the same place as the materials and WIP needed to complete the production process.
Work in progress can be re-admitted to the system and re-combined with different tooling and fixtures necessary for the next step in the production process. The combined group would then be ready for the next process. Having virtually every aspect necessary to complete a job in the same location and easily retrievable, allows even greater efficiencies beyond saving floor space.
Follow these links to learn more about the AS/RS Buffer System: